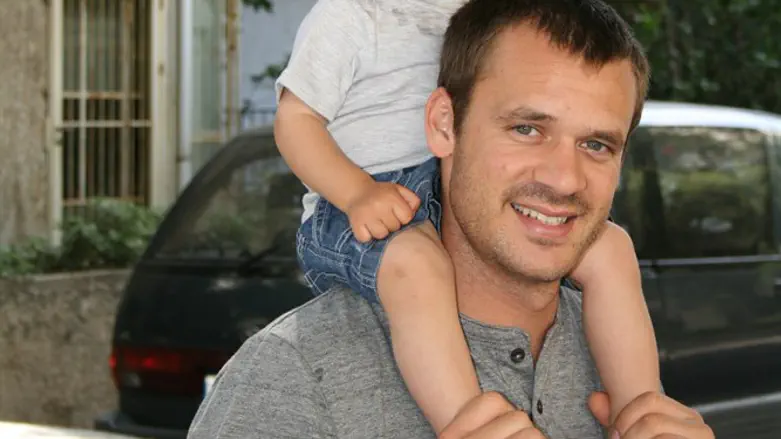 Benaya Sarel
Courtesy of the family
"It could have been our last conversation." This feeling of misses has accompanied Lieutenant David Sarel since that summer in 2014, when his older brother Benaya was killed in Operation Protective Edge.
"This huge hole opens up in your heart. It means to feel the pain every day and fight forgetfulness to preserve the memory," David says of the brother who supported and embraced him, while also being a great commander who left behind an heroic legacy.
דוד מספר על אחיו רס"ן בניה שראל ז"ל
Major Sarel, Commander of Givati Brigade's Reconnaissance Battalion, was killed in the course of Operation Protective Edge in the Rafiah incident when a suicide terrorist blew himself up and the body of Lt. Hadar Goldin was abducted. First Sergeant Liel Gidoni was also killed in that incident.
Sarel was killed while fighting the Gaza terrorists on August 1, 2014, just weeks before he was to marry his fiancé Gali.
Sarel's grave
Flash 90
Sarel's father Shalom two years ago spoke about the connection between Memorial Day on Wednesday and Independence Day on Thursday, with the one holiday leading into the other on Wednesday night.
He noted on the miraculous establishment of the modern Jewish state, saying, "our fathers were prepared to give everything they had in order to be here where we are, in order to see this great miracle of the return of Zion in our days."
"On Independence Day the central thing that is on my heart is great thanks, even when we have the sorrow of the loss still there is great thanks to the Holy One blessed be He for all that we see around us, and every time it widens our hearts anew."