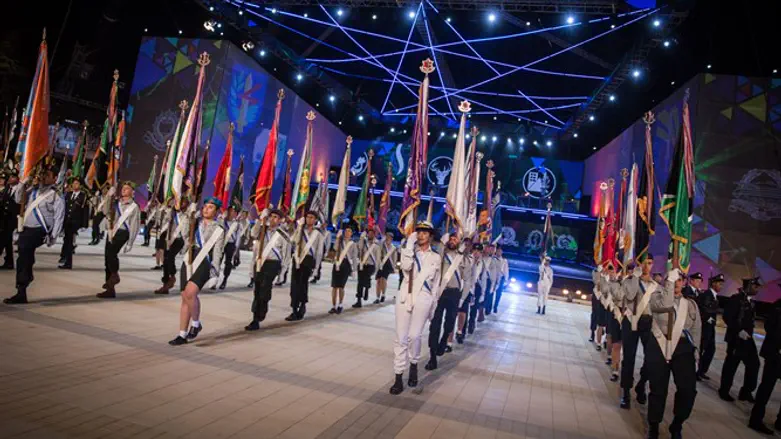 torchlighting ceremony
Hadas Porush/Flash 90
The Supreme Court on Sunday rejected the petition of Haaretz correspondent Uri Misgav against Prime Minister Binyamin Netanyahu.
Last week, Misgav submitted a petition to the Supreme Court demanding that Netanyahu's participation in the torch-lighting ceremony on Mount Herzl which will open the celebrations for Israel's 70th Independence Day this Wednesday.
Misgav claimed that the decision to allow the prime minister to light a torch is illegal and that Netanyahu is not allowed to light a torch at the state ceremony.
The three presiding judges, Uzi Fogelman, Noam Solberg and Anat Baron, ruled that the decision of the Ministerial Committee on Symbols and Ceremonies was legal and that the committee was authorized to grant the prime minister the opportunity to light a torch at the state ceremony.
The judges ruled that Misgav would pay the state legal expenses of NIS 4,000 ($1,137).
"The decision of the Ministerial Committee was adopted with the authority of the extended format of the present ceremony, and it does not contradict Government Resolution 1188, which deals with bringing the 12 torches in the "regular" format of the state ceremony. The decision is consistent with the existing law, it has a symbolic, ceremonial and state character," wrote Judge Solberg.
"There is no legal basis for intervention on our part regarding the subject of the petition - lighting the torch by the prime minister at the torchlighting ceremony on the eve of Independence Day," he said.