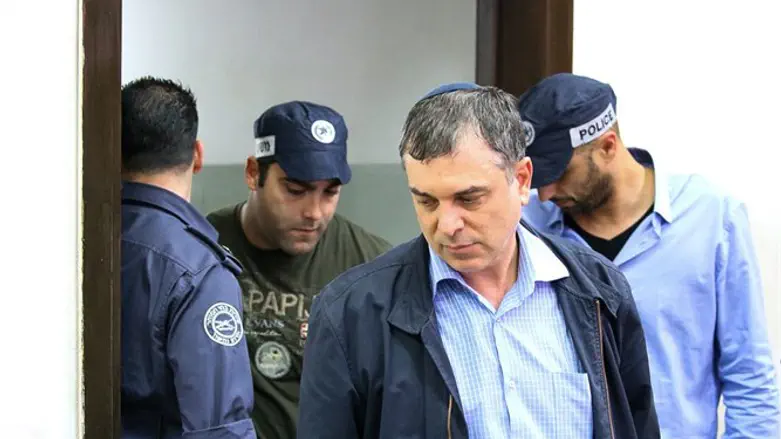 Shlomo Filber
Flash 90
Netanyahu confidant-turned State's Witness Shlomo Filber resigned from his position as director-general of the Communications Ministry on Thursday.
After negotiations with the Justice Ministry, Filber will resign his post but will be entitled to full severance pay from the Commision of State Service. Filber will be replaced by Brigadier-General Nati Cohen.
Filber was appointed by Netanyahu to the Communications Ministry back in 2015. The move was seen by many as an attempt by the premier to have greater influence over the ministry by refraining from appointing a Communications Minister and then by installing Filber, a close-longtime associate, as director-general.
Despite his longtime friendship with Netanyahu, Filber signed a deal to turn state's witness in the so-called "Case 4000" and told police that Netanyahu instructed him to grant regulatory benefits to the Bezeq communications company.
Police suspect that in exchange for these benefits, chief Bezeq shareholder Shaul Elovitch provided sympathetic coverage to the prime minister and his wife on the Walla! news website, which he also owns.
According to reports, Filber told police investigators that he was "exploited" by Netanyahu and only accepted the job out of a feeling of patriotism. "After the elections, I did not expect to get the job. Bibi suggested that I be the director general of the Ministry of Communications. Those surrounding me warned me, they told me, 'Don't take the job,' but for me it was a dream to be director general in a ministry under Bibi. I saw it as a calling," said Filber.
"At first I believed that Bibi appreciated me and therefore had brought me to the job. Today I understand that they brought me to be a pawn in the game, that I was assigned to it, I was a prisoner."