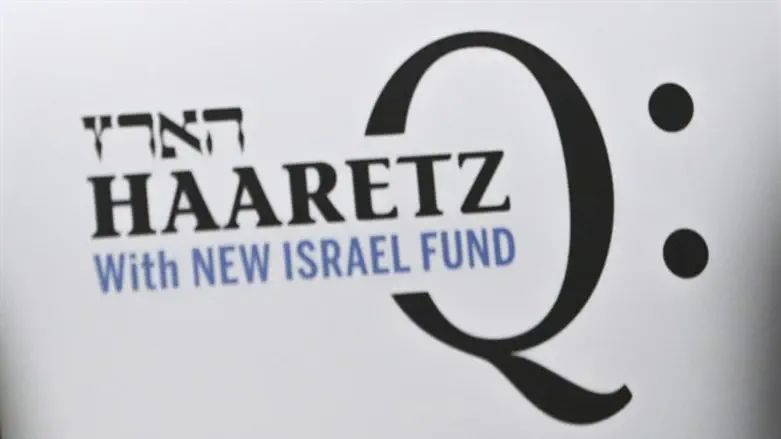 Haaretz Q: with New Israel Fund event at Roosevelt Hotel in Manhattan
Reuters
Haaretz correspondent Uri Misgav today petitioned the Supreme Court against the ministerial Symbols and Ceremonies Committee decision according to which Prime Minister Netanyahu will light the 13th torchlighting ceremony opening Israel's 70th Independence Day.
Misgav claims the decision is illegal and Netanyahu is not allowed to light a torch at the state ceremony.
In his petition, he asks the Supreme Court to issue an urgent interim order "to prevent a complete violation of the rules and regulations set forth in the Israeli government's decision on this issue and the existence of which has until now been observed in the framework of the ceremony."
According to Misgav, the decision to allow Netanyahu to light a torch completely bypassed the body authorized by the state to discuss the identity of candidates for lighting the torches, the Public Advisory Committee for the Recommendation of Candidates for Lighting Beacons.
"I petition the Court as a private citizen concerned about the image of Israel as a democratic state of law and order," the petition claims. "In so doing, I play the role of a public petitioner, who represents a primary public interest and expresses the silent voice of many Israeli citizens on the eve of the 70th anniversary of the State's existence."
In his petition, Misgav added, "I would like to allow the court, sitting as the Supreme Court of Justice, to fulfill its purest and most basic purpose - a Hall of Justice whose door is open to all. For this reason, I also chose to write the petition myself, and to come to court unrepresented by a lawyer."