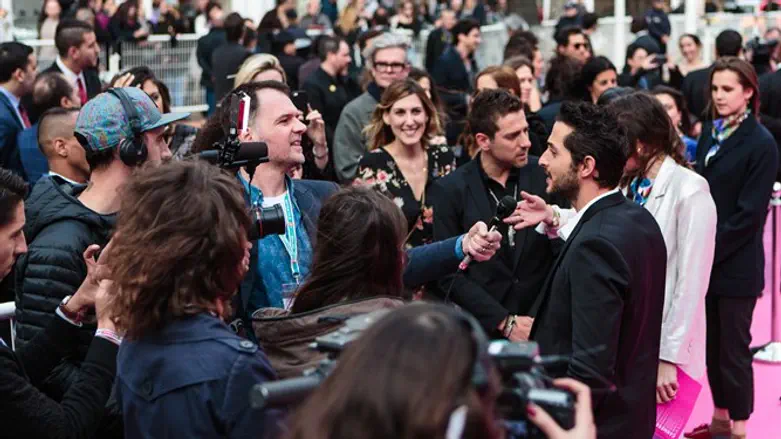 'When Heroes Fly' at Cannes
Keshet 12 PR
A new television series to be aired on Israel's Keshet 12 channel will compete with nine other TV series in the Cannes International Series Festival.
On Sunday evening, at the series' first global gala and screening event, actors Ninet Tayeb, Tomer Kapon, Moshe Ashkenazi, and Dan Mor walked on Cannes' pink carpet next to screenwriter Omri Givon, who created the series.
The series, titled "When Heroes Fly," tells the story of four friends who served together in the IDF's Golani Brigade - Tomer Kapon, Nadav Nates, Michael Aloni, and Moshe Ashkenazi - who broke off contact following a traumatic event during the Second Lebanon War.
The friends begin searching in Colombia for Yaeli (Ninet Tayeb), who was declared dead twelve years ago. Yaeli was Aviv's (Tomer Kapon) girlfriend, and Dovi (Naav Nates') sister. The journey to save her opens old wounds, and each of the friends is forced to deal with his own personal devils. Their journey questions the meaning of friendship, sacrifice, and love.
Givon wrote and produced the series. His inspiration for the final chapters was a book written by Amir Guttfreund.