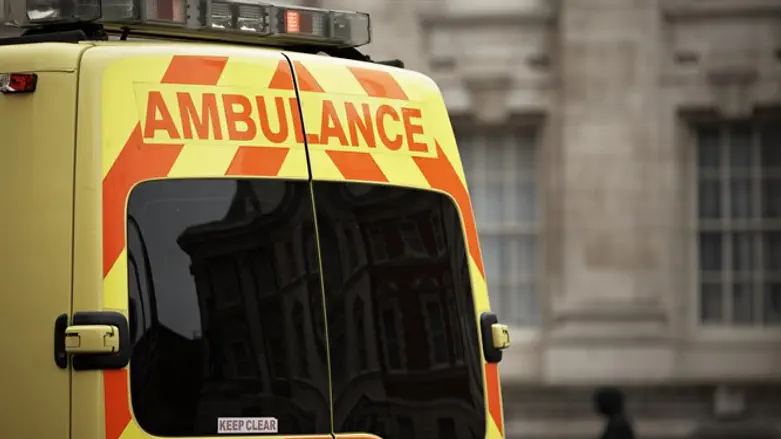 Ambulance
iStock
The groom who was killed last week in a tragic crash along with his fiancee will be brought to his final resting place in Beit Shemesh on Sunday evening.
Yisrael Levin was killed last week together with his fiancee Elisheva Kaplan in a New York car crash that shook the United States Jewish community. While Kaplan was buried in New York, Levin will be laid to rest in Beit Shemesh next to his older brother, who died a few years back.
The crash occurred on the Nassau Expressway in Inwood, NY, around 1:30 a.m. The couple died in the fire that resulted from the collision. According to police, the couple was a victim of a drunk driver and have charged Zakiyyah Steward and Rahmel Watkins with driving while impaired. Eyewitnesses say that the drivers' vision may have been impaired by the heavy fog.
On Thursday, a large eulogy was held for Levin in front of an overflowing crowd at Yeshiva Darchei Torah in Far Rockaway, New York.