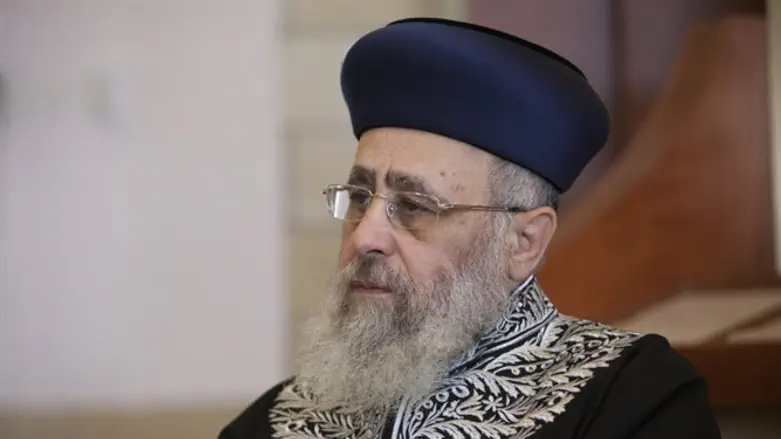 Rabbi Yitzhak Yosef
Flash 90
Chief Rabbi of Israel Rabbi Yitzhak Yosef commented on reports of the chemical weapons attack in Syria.
"I have said before and I repeat, in Syria there is a brutal genocide of both women and children with weapons of mass destruction."

Rabbi Yosef said that "There is a moral obligation not to remain silent and to try to stop the massacre."

"As Jews, who have experienced national extermination, whose Torah is a light unto the nations, our moral duty is to try to prevent the massacre. This is a duty no less than was the moral obligation to destroy the reactor in Syria. "