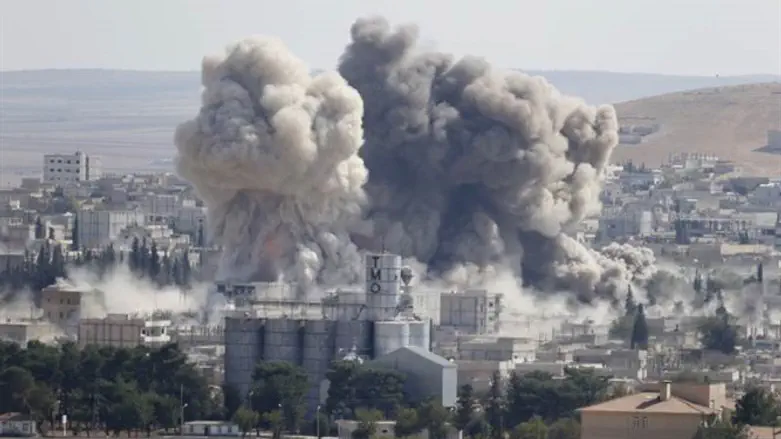 Syria (illustrative)
Reuters
At least 150 people were killed in the city of Douma, east of Damascus, after the Assad army's air force bombed the area.

According to reports, there is a suspicion that chemical weapons, including the sarin nerve agent, were used in the bombing. Opposition sources report that airplanes dropped barrels of chemical materials on the city and its residents.

More than 1,000 civilians have been affected by inhalation of the chemical substance and are suffering from severe suffocation. On Syrian television, a thick cloud of smoke could be seen rising from Douma.
The State Department responded last night to the reports and said it was checking them. A statement from Washington said that if Assad was found to have used chemical weapons, Russia would be held accountable and the matter would be accompanied by a response from the international community.

The United States also called on Russia to cease its absolute support for Assad and to work with the international community to prevent chemical attacks.