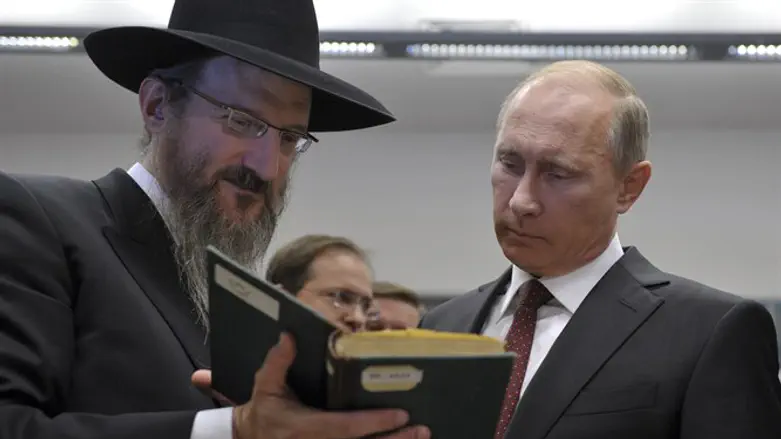 Lazar and Putin
Reuters
Russian President Vladimir Putin sent Passover greetings to Russia's 186,000 strong Jewish community in a letter he penned to his close friend, Chief Rabbi Berel Lazar, a Chabad hassid.
"This ancient holiday particularly honored by Jews around the world reminds us of the dramatic milestone in the history of the Jewish people, the liberation from slavery and gaining freedom and dignity. It guides believers towards eternal spiritual and moral values of Judaism and ideals of kindness and justice," wrote Putin.
"It is pleasing that Russia's Jews deeply revere the testaments of their ancestors, their traditions and laws, raise their young in the spirit of adherence to the traditions of friendship, trust and mutual understanding, which the peoples of our country rightly take pride in," added the Russian leader.
"I will also stress the multipronged and needed activities of the Jewish community, their significant contribution to maintaining inter-religious and inter-ethnic dialogue, to the implementation of large-scale initiatives in culture and education, to acts of mercy and charity."
I wish you success and prosperity," concluded Putin.