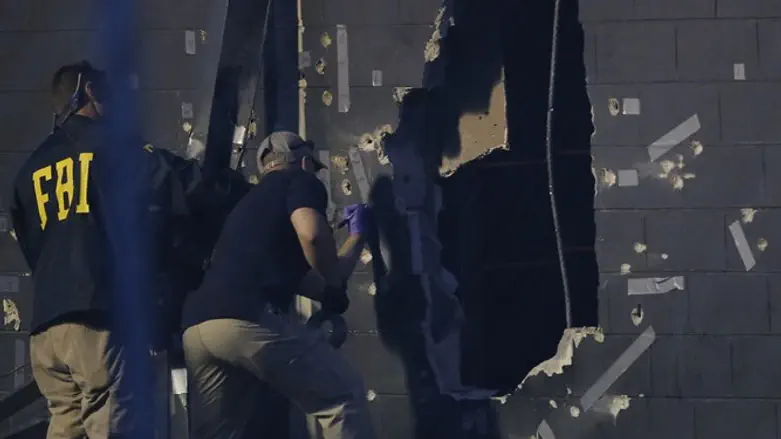 Scene of Orlando shooting
Reuters
The widow of the man who shot dead 49 people at a nightclub in Orlando, Florida nearly two years ago was acquitted Friday of aiding and abetting her husband, AFP reported.
A few hours later, Noor Salman, 31, was freed from detention with her head down. The jury had been deliberating since Wednesday.
Salman's husband, Omar Mateen, killed 49 people at the Pulse nightclub in Orlando on June 12, 2016, the deadliest mass shooting in modern U.S. history.
Mateen pledged allegiance to the Islamic State (ISIS) during a phone call with authorities during his rampage.
He was killed after taking hostages during a three-hour standoff inside the nightclub.
It has also been revealed that he took to social media during the massacre to declare support for ISIS, writing, among other things, "You kill innocent women and children by doing us airstrikes… now taste the Islamic State vengeance."
Salman was indicted last year on charges of aiding her husband in planning the attack, and pleaded not guilty to the charges.
During the trial, which began March 3, the defense argued that Salman had a low IQ, a childish nature and was dominated by her abusive husband.
It also contended that Salman's confession to the FBI that she knew Mateen was going to attack the club came under duress during an interrogation lasting 16 hours.
It was also revealed in court that Mateen initially planned to attack Disney World, one of Orlando's biggest attractions, by hiding his gun in a baby stroller, but was put off by the heavy police presence.
(Arutz Sheva's North American desk is keeping you updated until the start of Shabbat and Passover in New York. The time posted automatically on all Arutz Sheva articles, however, is Israeli time.)