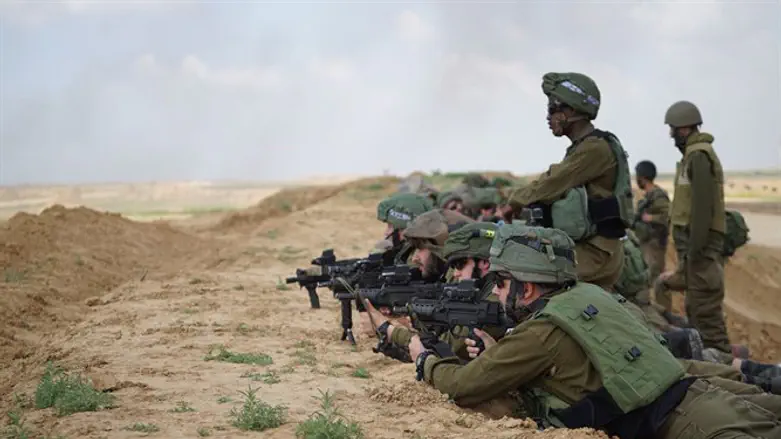 Gaza, March 30, 2018
IDF Spokesperson's Unit
IDF Spokesman Ronen Manelis addressed on Friday afternoon the disturbances on the Gaza border, stressing that the incident was not over.
"This is a demonstration of terror in which some 30,000 demonstrators are taking part," he said.
"Every time there were attempts to harm the border fence, we harmed the terrorists," continued Manelis. "There were those who were injured during terror attacks on the fence, all of whom are between the ages of 18 and 30. Most of them are known to be terrorist operatives, with one of them being a senior member of Hamas."
"There is information about intentions to take advantage of this incident for terrorist purposes and large forces remain in the area for this reason," the IDF Spokesman added.
Earlier on Friday, Hamas sent a seven-year-old girl to confront IDF soldiers who were stationed along the border fence with Gaza.
The IDF ensured that the girl returned safely to her parents.
Tens of thousands of Gazans took part in Friday's protest in five locations along the Gaza-Israel border. The protesters burned tires and threw firebombs and rocks at the border and at IDF forces.
(Arutz Sheva's North American desk is keeping you updated until the start of Shabbat and Passover in New York. The time posted automatically on all Arutz Sheva articles, however, is Israeli time.)