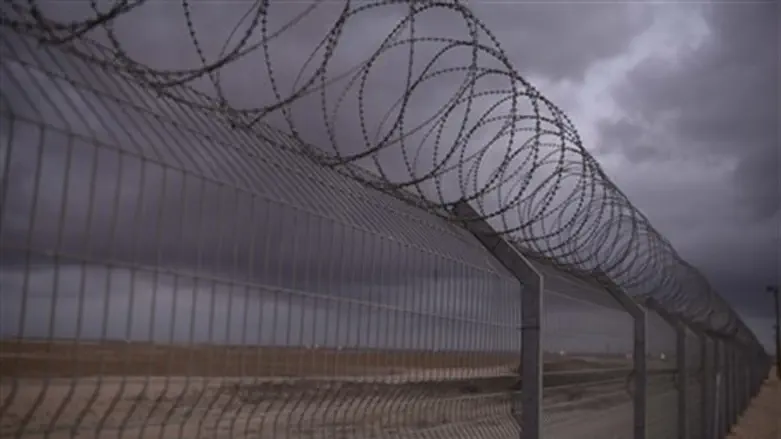 Gaza border fence
Tomer Neuberg/Flash 90
IDF forces fired at two suspects in northern Gaza, who were tampering with the security fence's infrastructure, an IDF spokesman said.
One of the Gazans is reported to be wounded.
During the night, two Gazans arrived at the border fence in southern Gaza and carried out suspicious activities in the ground near it. The IDF fired tank shells at them.
One of the Gazans is reported to have been killed.
Hamas has scheduled a "march of return" for Friday, in which Gazans may breach the Gaza-Israel border fence and enter Israel en masse.
The IDF has promised to respond to provocations both at the border and deep in Gaza.
"Our mission is one, to prevent a mass crossing of the fence, mass disorder and, mainly, to allow residents of the surrounding [Israeli communities] to live quietly," IDF Spokesman Ronen Manelis said Thursday.