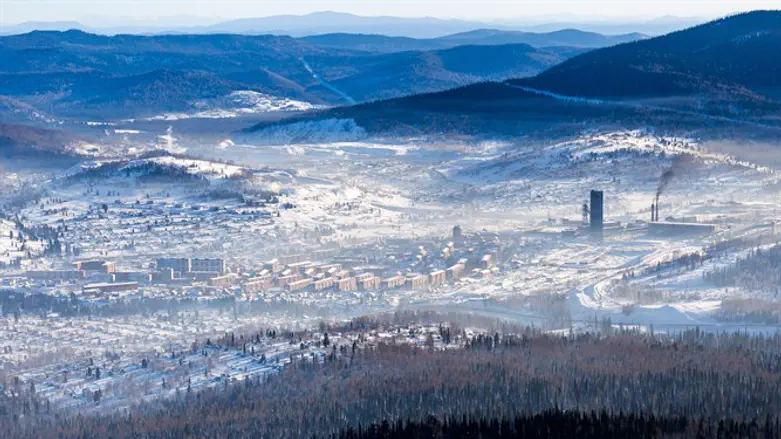 Sheregesh - Kemerovo, Siberia, Russia
צילום: iStock
MK Ksenia Svetlova (Zionist Union) responded to the Russian publication that claimed "the Jews" are responsible for deaths of dozens of people following a fire in a Kemerovo, Siberia cinema on Sunday.
"The extent of the terrible disaster in which 64 people were burned, of whom 40 were children, is impossible to absorb. In one day, the lives of entire families were destroyed.
"The anti-Semitism that is thriving in Russia is nothing new. But using the disaster as a personal interest to pass an antisemitic agenda shows the level of hatred towards us. For example: 'The Jewish people murdered children as a sacrifice for Passover', and 'This is a Jewish murder' have no place in the twenty-first century," Svetlova said.
Svetlova
Flash 90
On her Twitter account Svetlova posted a picture of Russian blogger Alexi Storostenko, with a superimposed quote from him translated into Hebrew: "The children's burning in Kemerovo is only a part of the great Zionist plan. We're 'gentile flesh' to them, and Russian children are the Passover sacrifice."
Novosibirsk-Kemerovo
iStock
After calling usage of the disaster to pass a personal agenda a hatred-level indicator, Svetlova continued: "Where is the government to condemn these terrible statements? Why doesn't 'such' a Zionist Prime Minister demand that Putin act to denounce antisemitism from his people?
"The Jewish people are here to stay. We faced so many difficulties and we will beat antisemitism as well," Svetlova asserted.
Bridge and road junction in winter fog; Kemerovo, Russia
צילום: iStock
Netanyahu argues with Svetlova (L)
Flash 90