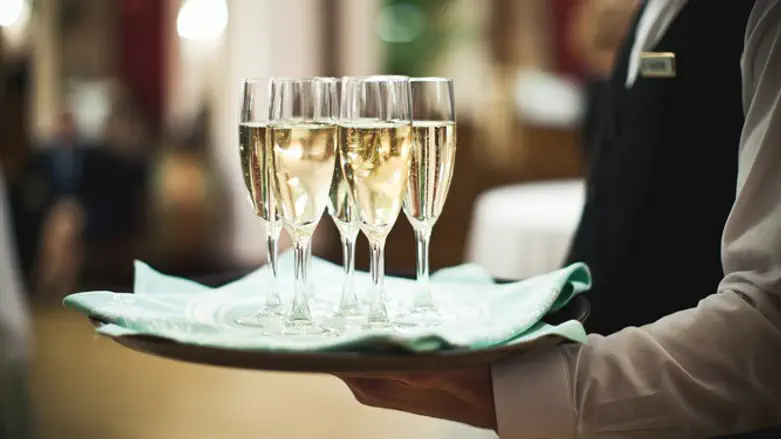 Waiter (illustrative)
iStock
Israel's National Labor Court on Monday ruled that tips paid to waiters by customers will be considered part of the restaurant's earnings and part of the salary paid to the waiters.
A waiter who receives tips worth more than minimum wage will therefore not be able to demand compensation from the restaurant to bring their total remuneration up to the minimum wage. However, all money paid to the waiter, including tips, will need to be taken into account for pension and National Insurance Institute (NII) payments.
Standard salaries include NII payments, as well as mandatory pension payments, paid jointly by the employer and employee.
However, the court ruled that the new guidelines will take effect on January 1, 2019, except for in the cases which were ruled upon in the decision.
The waiters' lawyer said, "This ruling is very significant, since it regulates the social benefits of tens of thousands of restaurant workers... The court adopted the stance we presented at the beginning of the case, which is that a tip is wages, and ruled that the employer must pay out of pocket the employees' social benefits, even for money acquired through tips."
"From now on, restaurant workers will not need to worry about losing money when they are ill, and they will receive full compensation during vacation days, just like any other worker. Their pensions will grow significantly, as will their eligibility for NII stipends, if the need arises."