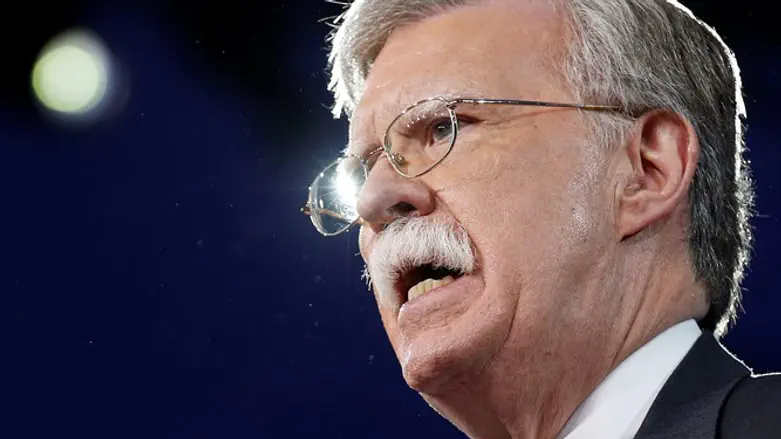 John Bolton
Reuters
Former IDF Chief of Staff Shaul Mofaz said at the Israel, Success Story conference held by Ynet and Yediot Ahronot: "I know John Bolton, who was US ambassador to the United Nations, and he tried to convince me that Israel should attack Iran. I don't think it's wise, not on the part of the Americans today and not anyone's until this threat is real."
US President Donald Trump appointed Bolton as his senior National Security Advisor. He has said that the situation with Iran "is very perilous" because the regime "is close to achieving its twenty year long objective of getting nuclear weapons."
"I don't think the economic sanctions have slowed the program down at all and I think that unless the United States or Israel takes military action that Iran will get nuclear weapons," Bolton said.
"This is a very undesirable situation to be in and the choices are not good," he added.
"We should have acted more forcefully 10 or more years ago," he asserted, maintaining that if the US does not take military action, Israel will be faced with the decision of whether or not to do so.