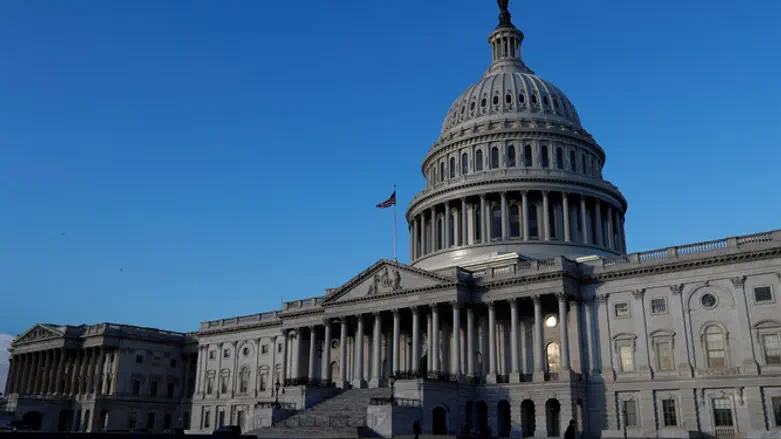 US Capitol
Reuters
The Anti-Defamation League (ADL) praised the Taylor Force Act after it passed on Friday in the US Senate. The bill slashes American aid to the Palestinian Authority (PA) if it continues to pay monthly salaries to the families of jailed and deceased terrorists.
"At a time of rising anti-Semitism in the United States and globally, it is significant that Congress is addressing the challenge by designating funds for programs to counter anti-Semitism and promote understanding, as well as ensuring that U.S. funds will not be used to support and reward terrorism," said ADL CEO Jonathan Greenblatt.
"The passage of the Taylor Force Act sends an important message to the Palestinian Authority that the U.S. will not stand by idly while funds from the U.S. and other donor countries are used to venerate and celebrate terrorism."
Greenblatt added that "this law represents a crystal clear message that rewarding individuals or their families for terror activities will have significant ramifications. We hope Palestinian President Mahmoud Abbas will use this opportunity to immediately end the PA's policies which enable, venerate and incentivize violence and incitement."
The bipartisan bill was approved as part of a $1.3 trillion spending package to stave off a U.S.-wide government shutdown. The legislation, named for U.S. army veteran Taylor Force who was murdered in a stabbing attack in Jaffa in March of 2016, was approved by the House of Representatives in December.
The bill protects some aid funding to the PA, including for wastewater projects that have been spearheaded by co-operation between the PA, Israel, the U.S. and Jordan.