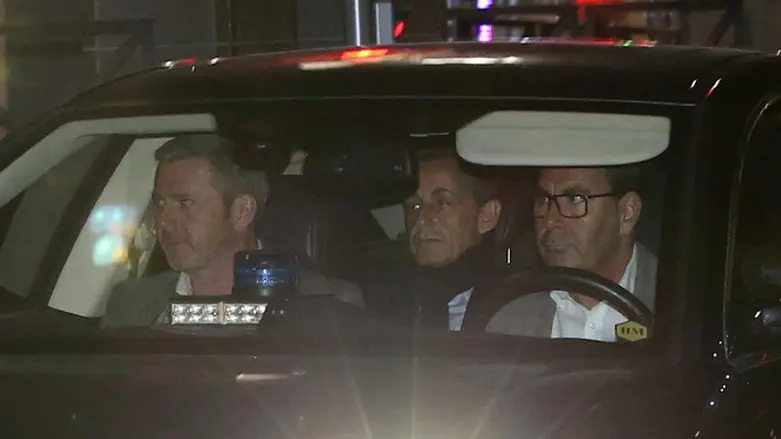 Sarkozy leaves judiciary police offices in Nanterre, near Paris
Reuters
Former French President Nicolas Sarkozy has been taken into police custody to be questioned about allegations he received campaign funding from the late Libyan leader Col Muammar Gaddafi, reports the BBC.
Police are investigating alleged irregularities over the financing of his 2007 presidential campaign. He is suspected of receiving millions of euros from the Libyan leader.
Sarkozy, who was France's conservative president from 2007 to 2012, was questioned yesterday by police over corruption, money laundering, and tax evasion as part of an inquiry into whether Gaddafi and others in Libya illegally financed his winning election campaign in 2007.
The Guardian named the investigation "potentially France's most explosive political financing scandal in decades". Sarkozy has repeatedly denied the claims, dismissing the allegations as "grotesque".
BBC says a former aide, Alexandre Djouhri, is fighting extradition to France after being arrested in London in January on suspicion of money laundering as part of the case. They say claims about Gaddafi funding came from a French-Lebanese businessman, Ziad Takieddine, and some former Libyan officials.
Claims are that Gaddafi's regime secretly gave Sarkozy €50m overall for the 2007 campaign, more than double the legal campaign funding limit. The alleged payments would also violate French rules against foreign financing and declaring campaign fund sourcing.