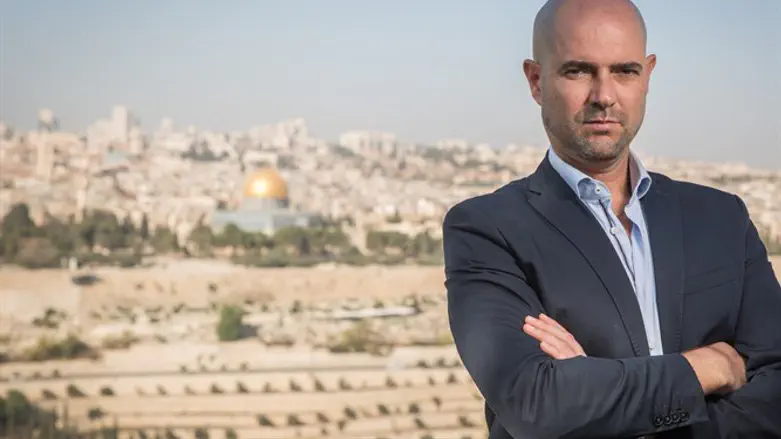 Amir Ohana
Flash 90
MK Amir Ohana (Likud) responds harshly to the Arutz Sheva exposé revealing that Judea and Samaria's Legal Advisor Col. Eyal Toledano will attend a seminar of the Association for Civil Rights in Israel.
"To see IDF representatives, who repeatedly ask to be left out of disagreements, collaborating with this organization, especially in light of the bereaved families petitions, who find the organization's men repeatedly facing them in court when they demand justice. It's absurd," Ohana said.
"'The Association for Hamas Rights' was an expression coined by none other than the late Prime Minister Yitzhak Rabin, who wanted to fight terror 'without the Supreme Court and without B'Tselem,'" said the Knesset Member.
MK Ohana intends to approach Defense Minister Avigdor Liberman "to stop this practice, as well as whatever other government ministries who might cooperate."
Earlier today, Arutz Sheva reported that the Legal Advisor for Judea and Samaria, Col. Eyal Toledano, will attend a training program this Wednesday for lawyers on behalf of the Association for Civil Rights in Israel.
Dozens of bereaved families turned to Defense Minister Avigdor Lieberman and Chief of Staff Gadi Eizenkot several months ago to prevent the Judea and Samaria Legal Advisor from attending the leftist organizations' seminar. The IDF debated whether to allow the senior officer to take part in the event, and in recent days it was decided to approve his participation.
The seminar is held in cooperation between leftist organizations and the Red Cross, entitled "International Humanitarian Law and Israel". Participants will receive information on laws of occupation, international humanitarian law and East Jerusalem, as well as on the laws governing treatment of those deprived of their liberty.
IDF Spokesman response: "The training is held every year by the International Red Cross and the Association for Civil Rights in Israel, with participation of representatives of government ministries including the Justice and Foreign Affairs ministries, and representatives of the Military Advocate General's Office. The lecture given by the IDF representative is professional and practical, and deals with a professional field under the responsibility of the Military Advocate General's Office."