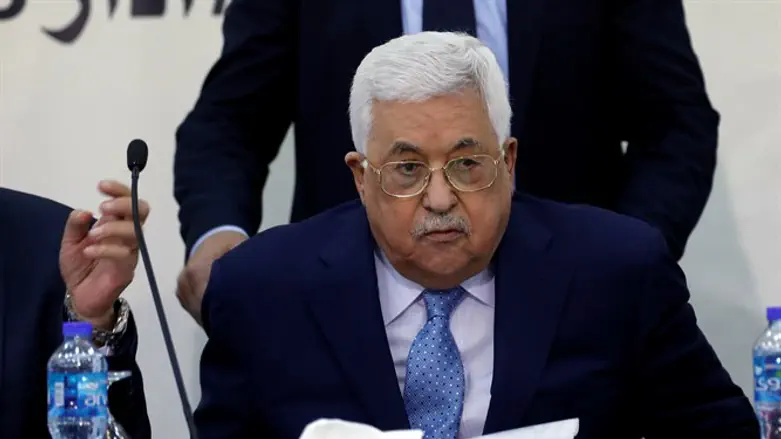 Mahmoud Abbas
Reuters
The Palestinian Authority (PA) bureau in charge of foreign affairs on Saturday condemned the U.S. administration's intention to punish states which receive American aid that do not support U.S. positions in the UN General Assembly.
The decision was made after many countries voted to condemn President Donald Trump's decision to recognize Jerusalem and move the American embassy from Tel Aviv to Jerusalem.
In a statement, the PA foreign affairs bureau noted that the decision was a "dangerous escalation in the attacks of the occupying state and its allies in the American administration against the legitimate national rights of the Palestinian people and their right to continue their resistance peacefully."
The statement accused the United States of bias in favor of Israel in a way that destroys any possibility of achieving peace and a solution to the conflict, and instead creates a reality of expansionist colonialism and an attempt to legitimize occupation and settlement and entrench a policy of hegemony and dictates.
The statement called on all countries to reject the U.S. policy of blackmail, sanctions and dictates, which contradicts international law.
With the statement, the PA is yet again signaling its opposition to the "deal of the century" being formulated by the American administration in an attempt to solve the longstanding Israel-PA conflict.
PA chairman Mahmoud Abbas has sought an alternative to direct talks with Israel and has refused to consider the Trump administration an honest broker for negotiations since President Trump's recognition of Jerusalem as Israel's capital.