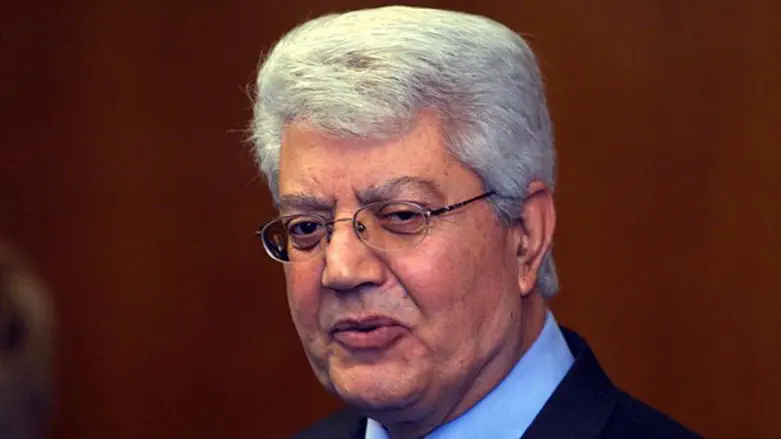 David Levy
Flash 90
Education Minister Naftali Bennett announced that he will award the Israel Prize for Lifetime Achievement and Special Contribution to Society to former Foreign Minister and former Likud lawmaker David Levy.
In announcing the award, Bennett noted Levy's ascent from his humble upbringing as a construction worker who immigrated from Morocco to one of Israel's highest ministerial posts.
"I am excited to announce to David Levy that he was awarded the Israel Prize for Life Achievement," tweeted Bennett. "The boy who immigrated from Rabat, Morocco, to the transit camp and the development town, and broke through to the heart of Israeli society."
Bennett added that Levy is "a courageous social leader, the essence of Zionism, who shattered the glass ceiling".
"David, I look at you and see all of us. Congratulations to the people of Israel!" concluded Bennett.
Levy had moved to the development town of Bet Shean from Morocco in 1957 and worked as a construction worker before joining politics. He was first elected to the Knesset in 1969 and served as an MK until he failed to make the Likud list in 2006. During his political career, Levy filled a long string of government positions, including Deputy Prime Minister, Minister of Foreign Affairs, Minister of Immigrant Absorption, Minister of Housing and Construction and as a Minister without Portfolio.
Despite being a longtime Likud member, Levy broke with the Likud in 1999 to form the Gesher and summarily allied with Ehud Barak's government.
Levy has two children who serve in the current Knesset: Jacky Levy from the Likud and Orly Levy-Abekasis, who broke off from Yisrael Beytenu in 2015 and recently announced the launch of her independent yet to be named faction.