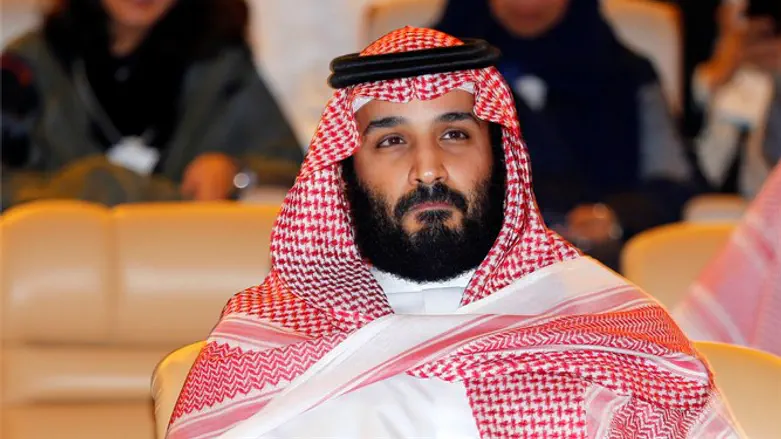 Mohammed Bin Salman
Reuters
Saudi Arabia vowed Thursday to pursue nuclear weapons if Iran is able to build an atomic bomb, raising the specter of a nuclear arms race in the Middle East.
The kingdom's Crown Prince Mohammed bin Salman spoke with CBS Thursday, comparing the Tehran regime to Nazi Germany, and warning that Iran's supreme leader, Grand Ayatollah Ali Khamenei, threatens the entire Middle East.
"Because he wants to expand," said the Crown Prince. "He wants to create his own project in the Middle East very much like Hitler who wanted to expand at the time. Many countries around the world and in Europe did not realize how dangerous Hitler was until what happened, happened. I don't want to see the same events happening in the Middle East."
During the interview, which is slated to air this coming Sunday, the Crown Prince also said that his country would be compelled to develop its own nuclear capabilities if Iran succeeds in acquiring a nuclear arsenal.
"Saudi Arabia does not want to acquire any nuclear bomb, but without a doubt if Iran developed a nuclear bomb, we will follow suit as soon as possible," the Crown Prince told CBS.
The Saudi kingdom earlier this year declared its intentions to pursue a non-military nuclear program, with plans to build 16 nuclear power plants over the next quarter century, in a bid to modernize the country's infrastructure and reduce its own consumption of gasoline, freeing up more for export.
According to Saudi Foreign Minister Adel al-Jubeir, Saudi Arabia is discussing the plans with "roughly 10 countries or so around the world, and we have not made a decision yet with regards to which path we will take and which country we will be focusing on more."
The plan, he says, aims "to produce energy so that we can save the oil and export it in order to generate revenue."
"Our objective is we want to have the same rights as other countries," he added.