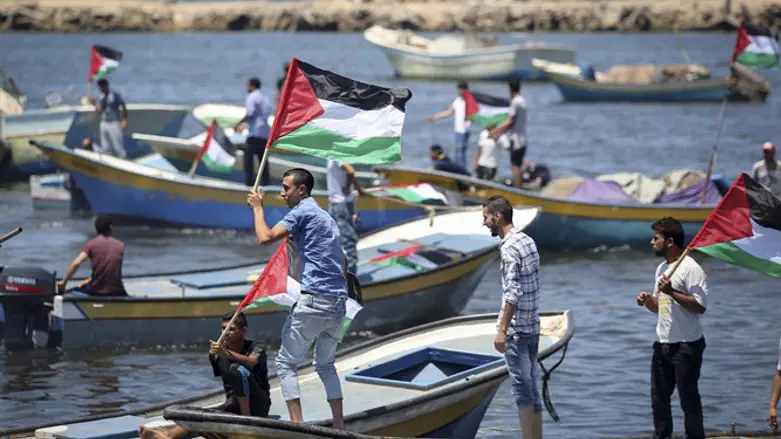 Gaza
Flash 90
Thousands of Gazans are planning to march towards Israel in what has been dubbed the "March of the Return" to begin on March 30.
Ahmad al-Mudallal, a senior member of the Islamic Jihad terrorist group, described the demonstrations as a popular "referendum" that will demonstrate the adherence of the "Palestinian people" to the "right of return" and the resistance to the "plots" against the Palestinians.
In an interview with the Hamas newspaper Felesteen, Mudallal said that the "Palestinian people" will go out to the borders and from there send a message to the world about the need to lift the siege and realize the "right of return" as an expression of human justice.
He called on the residents of Gaza to march toward the ceasefire line on the Gaza-Israel border in order to demonstrate the Palestinians' desire to return to their "land" and the importance of liberation and "right of return" in the eyes of the Palestinians.
Mudallal expressed his hope that hundreds of thousands will participate in the March 30 demonstration that will also include the establishment of tents along the border.
Other rallies are scheduled to take place in Judea and Samaria, in the Arab countries bordering Israel and in many cities around the world. They will continue until the middle of May, when Israel celebrates its 70th Independence Day. That day is referred to by the Arabs as Nakba Day, meaning the day of the catastrophe.