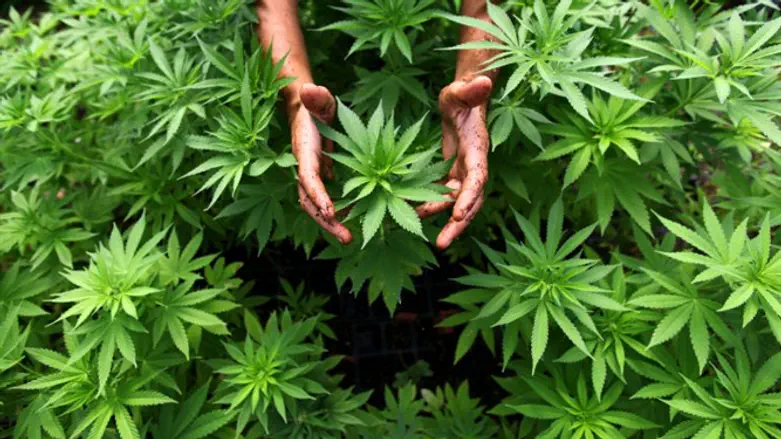 Marijuana in Israel
Abir Sultan/Flash 90
The Knesset voted unanimously Wednesday to back legislation reducing the punishment for recreational use of marijuana, dropping jail sentences for most users of the drug.
Last month, the bill, drafted by Public Security Minister Gilad Erdan (Likud), was adopted by the Ministerial Committee for Legislation, guaranteeing coalition support.
On Wednesday, the Knesset passed the bill unanimously on its first reading. It must pass a second and third reading before it becomes law.
According to the bill, first-time users who confess will be fined 1,000 shekels ($290), a drastic departure from existing guidelines which often led to prison time. The fine will be doubled on the second offence, with the third time forcing a probation period on the user.
Marijuana users would only be arrested only on the fourth time they are caught possessing or using cannabis in public.
The reduced sentences only apply to those caught possessing small quantities of the drug, while suspected dealers may still face prison terms.
Use of marijuana for medical purposes is legal in Israel.
Decriminalization of marijuana in Israel enjoys wide bipartisan support, and the latest efforts to reduce the punishment for recreational use come following liberalization of marijuana policy in the IDF, including ending the policy of imposing immediate court-martial for users in uniform.