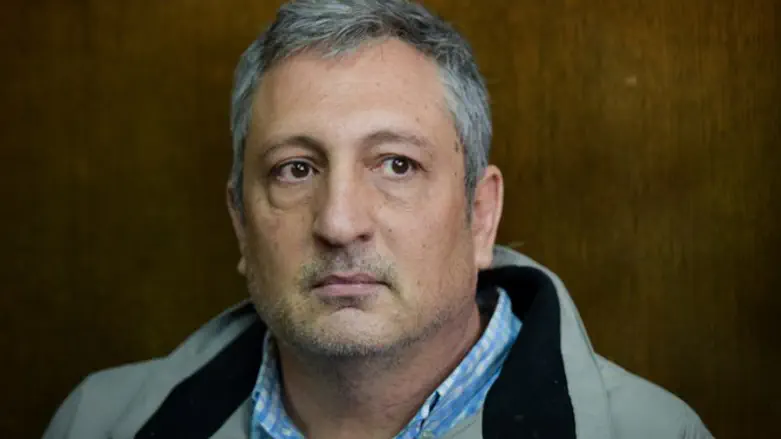 Former aide to Binyamin Netanyahu, Nir Hefetz, in Tel Aviv District Court
FLASH90
In a rare move, police denied reports that former Netanyahu spokesman turned state's witness Nir Hefetz had given authorities damaging information about Likud members, including two ministers that are still in office.
"This morning, it was reported that Nir Hefetz provided his interrogators with incriminating material against senior members of the Likud party, including two serving ministers," police said in a statement.
"For obvious reasons, the Israel Police does not routinely deny disinformation disseminated in the media or on social networks. We have chosen to inform the public that to date no such or similar information has been provided to the Israel Police."
On Thursday morning, Yediot Aharonot reported that Hefetz had provided information to police about various illegalities he had witnessed among Likud members, including bribery and nepotism at the Health and Environmental Protection Ministries.
Hefetz signed an agreement with prosecutors on Monday, becoming a state witness in the Case 4000 investigation, which centers on allegations that Netanyahu sought a deal with Shaul Elovitch, the controlling shareholder of telecoms group Bezeq, which would have seen Netanyahu receive good press on Elovitch's Walla! news website in exchange for business concessions.
Hefetz has also been named as a suspect in Case 1270, in which he and another former aide to the Netanyahu family allegedly attempted to promote a judge in exchange for the dropping of charges against the prime minister's wife, Sarah Netanyahu.
Hefetz is the third close Netanyahu confidant to become a state's witness, following longtime ally Shlomo Filber and Netanyahu's former Chief of Staff Ari Harow, who agreed to cooperate with police in August. On Wednesday, Netanyahu released a video on Facebook blasting "the industry of state's witnesses", alleging the police were pressuring suspects to lie in order to incriminate him.
"I read about a man who was taken for investigation, on whom they exerted masses of pressure and told him, 'Lie, be a state's witness' and he refuses. It is difficult to believe that in the State of Israel, in our 2018 democracy, such things occur," Netanyahu said.