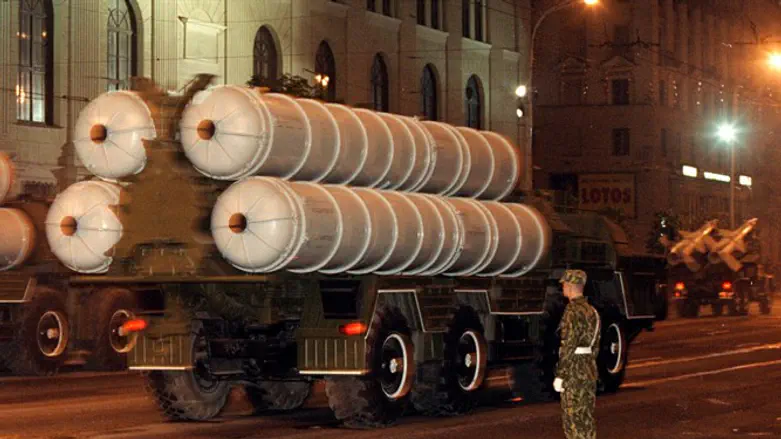 S-300
Reuters
Iran tested and deployed the Russian-made S-300 anti-aircraft missile system that has long worried U.S. and Israeli military officials because it gives the Islamic Republic a "generational improvement in capabilities," the Pentagon's Defense Intelligence Agency disclosed, according to Bloomberg.
Russia delivered the S-300, also known as the SA-20c SAM system, in 2016, providing Iran with its most advanced air-defense system. Now, Iran has "the flexibility of a highly mobile, long-range, strategic surface-to-air missile," Lieutenant General Robert Ashley, the DIA director, said in written testimony submitted Tuesday to the Senate Armed Services Committee.
Russian President Vladimir Putin signed a decree in 2015 lifting a ban on the delivery of the S-300 to Iran, explaining that his decision was motivated by Iran's drive to find a solution in talks over its nuclear program.
Despite the lifting of the ban, the sale had been repeatedly delayed due to Western pressure given that UN nuclear sanctions ban the delivery to Iran.
Russia finally delivered the missiles in 2016. Iran's elite Revolutionary Guard publicly displayed the defense system for the first time in central Tehran last September.
The fielding of the S-300 system showed that Iran "continues to improve its conventional capabilities to deter adversaries, defend its homeland, and control avenues of approach --including the Strait of Hormuz -- in the event of a military conflict," Ashley said in his submission to the Senate panel, as quoted by Bloomberg.
"We expect Iran's modernization priorities to remain its ballistic missile, naval, and air defense forces, with new emphasis on the need for more robust combat air capabilities," he wrote.
The deployment of the S-300 underscores the value of Israel's purchase of Lockheed Martin Corporation's stealthy F-35 jet. It also caps a decade of objections by the U.S. and Israel against Russia selling Iran the weapons system.