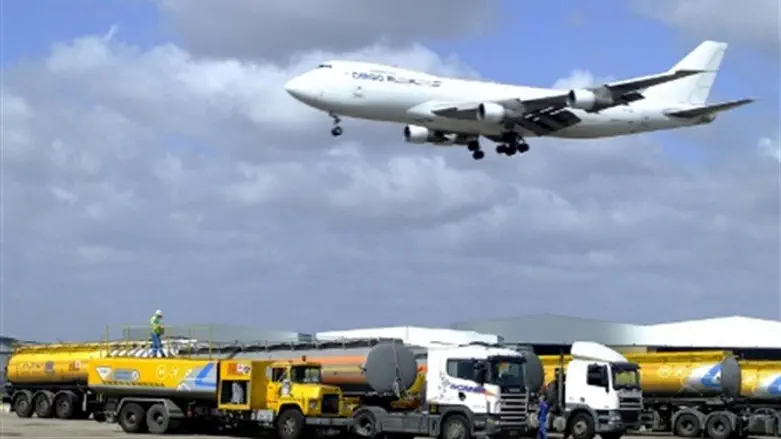 Airplane (illustrative)
Flash 90
Air India confirmed Wednesday that it has received permission to fly over Saudi Arabia during flights between Tel Aviv and New Delhi.
Assertions to that effect had been made by Prime Minister Binyamin Netanyahu about the new flight path, a first.
Saudi Arabia has historically banned flights to and from Israel from using its airspace.
The new flight path will shave nearly two hours off the current flight times between Tel Aviv and New Delhi. Flights will begin on March 22, and will be offered on Sundays, Tuesdays, and Thursdays, an Air India spokesman confirmed.
Tickets for the new route went on sale shortly after the announcement Wednesday, reported the Times of Israel..
The move is believed to reflect growing ties between Israel and Saudi Arabia, although Saudi officials have repeatedly denied any ties with Israel.
El Al, which flies four weekly flights to Mumbai has also expressed an interest in flying over Saudi airspace in order to reduce flight time.