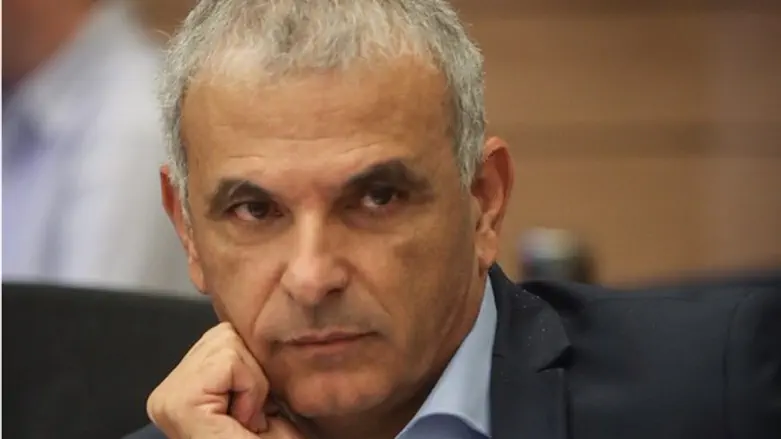 Kahlon's threat
Flash 90
Minister of Finance Moshe Kahlon (Kulanu) threatened Tuesday that if the state budget does not pass by the eve of the Passover, he intends to resign from his position as finance minister and bring about the resignation of his party from the coalition.

"If we stop the approval of the budget, we are hurting large populations of elderly people and families who do not need to be part of the argument," Kahlon said.

He added that "The debate over the draft is political. If the budget is not passed by Passover, I will recommend to my colleagues to resign from the government."
It was reported this morning that, as part of attempts to end the Draft Law crisis and avoid early elections, coalition officials are negotiating a compromise with the leaders of the haredi factions.

While Deputy Health Minister and Agudat Yisrael member MK Yaakov Litzman refuses any compromise, Shas and Degel Hatorah are willing to be flexible.

For now, it is not clear whether Shas and Degel Hatorah will be satisfied with the approval of the Draft Law in the Ministerial Committee for Legislation, or whether they will insist on passing the law in a preliminary reading - something which, for the time being, is not supported by ministers Kahlon and Liberman (Yisrael Beytenu).
כחלון: בלי תקציב לא אוכל להמשיך לכהן כשר אוצר