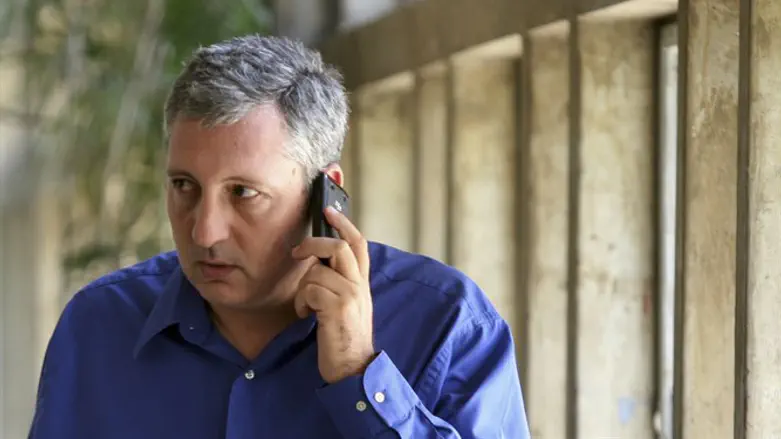 Nir Hefetz
Roni Schutzer/Flash 90
Prime Minister Binyamin Netanyahu on Monday evening rejected accusations by Nir Hefetz, his former media adviser who turned state's evidence against Netanyahu, that his wife and son influenced security-related decisions.
"The things that were attributed to Nir Hefetz in relation to Sarah and Yair Netanyahu are nonsense. For more than seven years, Nir Hefetz has been completely excluded from intelligence, political or security information and from any decision making in these areas. Therefore, the things attributed to him are baseless," said a spokesman for the prime minister.
Channel 10 News had reported earlier that as part of the agreement signed with Hefetz, he said he would testify about two incidents in which the prime minister received a security decision that contradicted the recommendation of the defense establishment, under pressure from his wife and son.
According to the report, the prime minister's son, Yair Netanyahu, may also be called upon to testify in the wake of Hefetz's remarks.
Hefetz signed an agreement with prosecutors Monday, becoming a state witness in the Case 4000 investigation, which centers on allegations that Netanyahu sought a deal with Shaul Elovitch, the controlling shareholder of telecoms group Bezeq, which would have seen Netanyahu receive good press on Elovitch's Walla! news website in exchange for business concessions.
Hefetz has also been named as a suspect in Case 1270, in which he and another former aide to the Netanyahu family allegedly attempted to promote a judge in exchange for the dropping of charges against the prime minister's wife, Sarah Netanyahu.