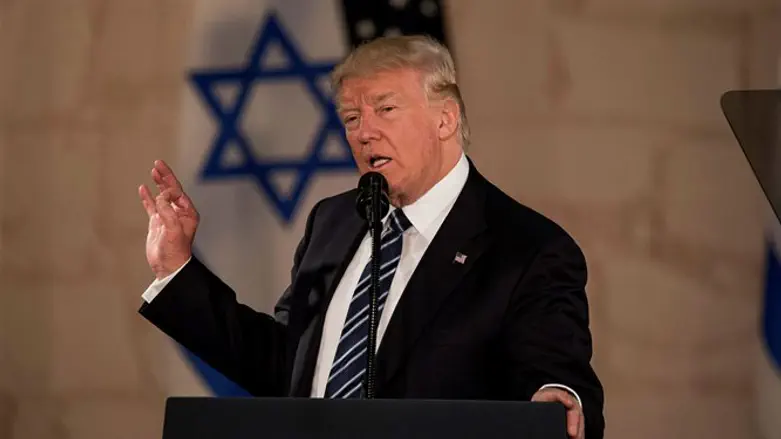 US President Donald Trump
Kobi Richter/TPS
More than a year after President Trump was sworn into office, Jerusalem is still waiting to see what the US administration's peace plan will look like.
The Palestinian Authority is also waiting for a plan, which the president has dubbed 'the ultimate deal'.
Can Americans offer a framework for a deal that will bring both sides to the negotiating table?