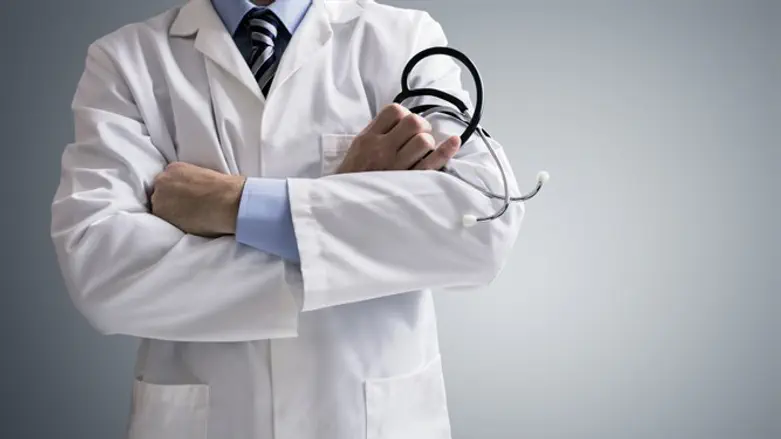 Doctor (illustration)
Photo: iStock
Hundreds of physicians in Iceland and some of Belgium's top doctors came out in support of a bill proposing to criminalize non-medical circumcision of boys in the Scandinavian island nation.
The 500-odd Icelandic physicians who backed the bill that was submitted last month to the Icelandic parliament cited the World Medical Association's Declaration of Helsinki on ethical principles.
"Potential complications should offset the benefits" of male circumcision, "which are few," the Icelandic physicians wrote in a joint statement published Wednesday.
Advocates of male circumcision include many physicians who note that it reduces the risk of contracting sexually transmitted diseases and genital infections.
In Denmark, a petition featured on the parliament's website proposing to ban non-medical circumcision of boys has received 20,000 signatures out of the 50,000 that are necessary for it to come up to a parliamentary vote as draft resolution. As per a new law, the petition, which was posted on Feb. 1, will remain active for 180 days.
Throughout Scandinavia, the non-medical circumcision of boys under 18 is the subject of a debate on children's rights and religious freedoms. The children's ombudsmen of all Nordic countries — Finland, Iceland, Denmark, Sweden and Norway — released a joint declaration in 2013 proposing a ban, though none of these countries has enacted one.
In the debate, circumcision is under attack from right-wing politicians who view it as a foreign import whose proliferation is often associated mostly with Muslim immigration. And it is also opposed by left-wing liberals and atheists who denounce it as a primitive form of child abuse.
Leaders of the Jewish communities of four Nordic countries warned that a bill proposing to ban non-medical circumcision in Iceland "will guarantee" that no Jewish community is established there.