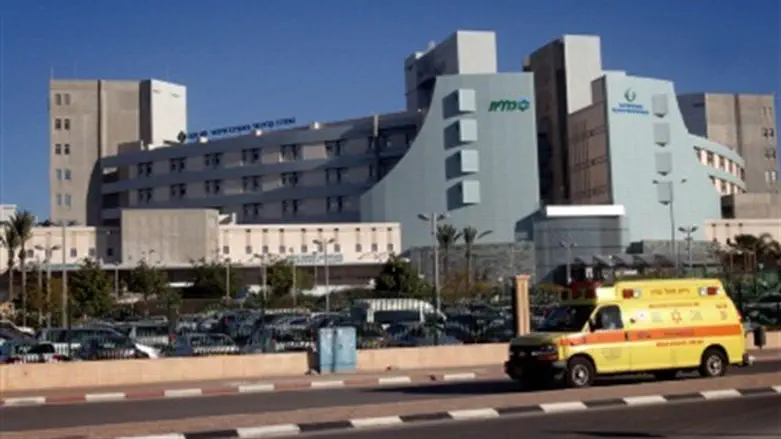 Soroka Hospital
Flash 90
A house fire broke out this morning, Thursday, at a residence in the Bedouin local council of Hura in the Negev, northeast of Beer Sheva.
A one-and-a-half year-old baby was seriously injured after suffering burns to her upper body and smoke inhalation, while two other children, aged 3 and 4, were moderately injured from smoke inhalation.
The children were brought to a local health clinic by family members, where MDA medics treated them along with their mother, who was in shock from the incident, and evacuated all four to Soroka Hospital in Beer Sheva for further treatment.
Senior MDA medic Yaron Barel described, "When we arrived at the clinic, we saw 3 injured from burns and smoke inhalation. They were fully conscious and suffered from smoke inhalation and burns, mainly in the facial area."
"The family members said that their house had caught on fire, and they had rescued the children and taken them to the clinic. We administered them life-saving treatment including respiratory aid, and evacuated them to the hospital as their condition was moderate to serious. We also treated a young mother in her 20s who suffered a panic attack and evacuated her as well."
Beer Sheva firefighters rushed to the family home and put out the fire. They said that an investigative staff had been established to clarify the reasons for the fire.