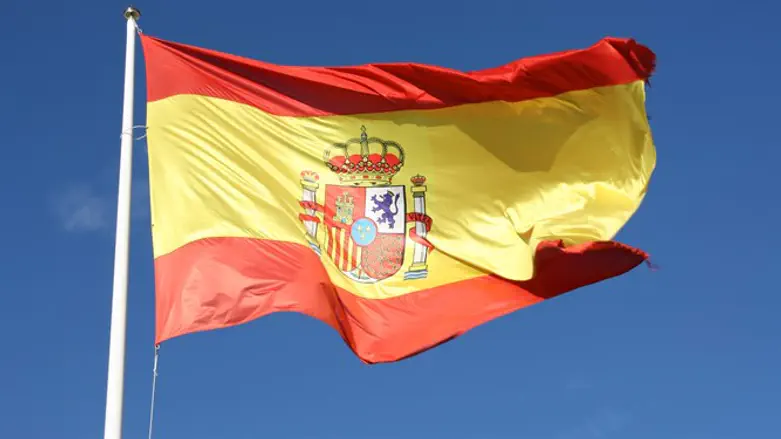 Flag of Spain
iStock
The Royal Spanish Academy, the main institution which establishes and reinforces the use of the Spanish language worldwide, announced the creation of the National Ladino Academy in Israel.
Based in Madrid, Spain, the Royal Spanish Academy, or RAE, is the institution that centralized the normative use of the language among 23 national institutions of the Hispanic world, mostly located in Central America and Latin America.
The new academy in Israel was announced Tuesday by RAE and the president of the Association of Academies of the Spanish Language, Darío Villanueva, during a news conference following a two-day academic convention on Judeo-Spanish in Madrid.
Israel will be the 24th branch of the Association of Academies of the Spanish Language, or ASALE.
Ladino, sometimes referred to as Judeo-Spanish, is an endangered species in the linguistic world. Some estimates say less than 100,000 people currently know how to speak Ladino.
"The creation of this academy in Israel will be an extraordinary step that will not only serve to boost philological studies on Judeo-Spanish, but will give it greater prestige in Spain, in Israel, and in Spanish-speaking countries," said the Israeli ambassador in Spain, Daniel Kutner.
Also attending the announcement were Tamar Alexander-Frizer, president of the Ladino National and Cultural Authority; David Hatchwell, president of the Hispano-Jewish Foundation, sponsor of the convention; and Shmuel Refael Vivante of RAE.
Two months ago RAE added the words "kosher" and "hummus" to the latest update of the online version of its official dictionary.