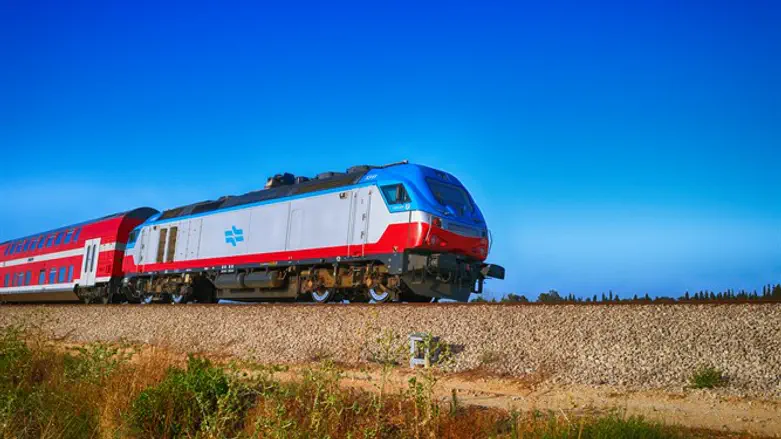 Train
iStock
The commencement of the new Jerusalem-Tel Aviv express train run will be delayed by six months.
The line was scheduled to begin running on March 30, but recent assessments showed that safety would have to be compromised in order to allow Israel Railways to meet the deadline.
Israel Police Commissioner Roni Alsheikh participated on Tuesday in a meeting with Israel Railways staff, as well as representatives from Israel's rescue organizations, discussing the safety measures necessary to allow the train to run commercially.
Israel Railways officials confirmed that work on the new line is continuing "purposefully and determinedly."
Test runs have already begun, and Israel Railways is working to train drivers, Israel Railways said in a statement. They added that staff at the Jerusalem-Navon station (near Jerusalem's Central Bus Station) have already begun preparing for the station's opening.
In the coming weeks, there will be test runs which include passengers, held with special permission from Israel Police and the security forces.
During the first stage, the train will run from Jerusalem's Yitzhak Navon (Ha'uma) Station near the city's Central Bus Station to Tel Aviv's Hahagana train station, with two trains in each direction per hour. The second stage will begin several months later, with frequency rising to three trains an hour, on two tracks. During the third stage, there will be six trains each hour during rush hour.