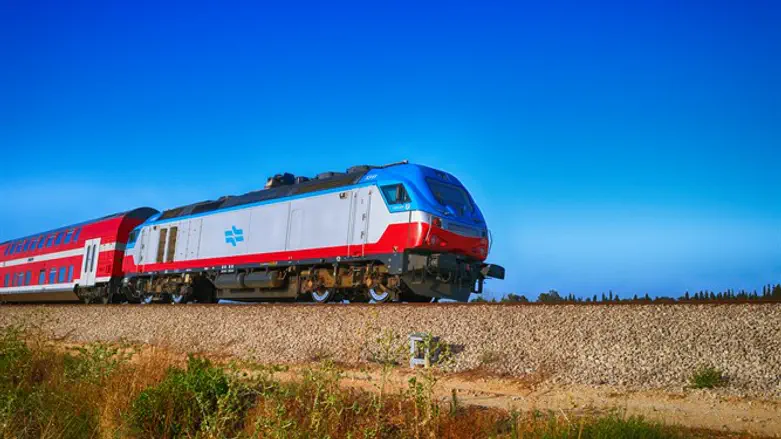 Train
iStock
The new express training connecting Jerusalem and Tel Aviv may not be safe for use before Pesach (Passover), Globes reported.
The train is scheduled to begin running on March 30 - exactly as then-CEO of Israeli Railways Boaz Tzafrir predicted in 2014, and just in time for Pesach (Passover). During the first three months, Rav Kav holders will be able to use the line for free.
However, with just under six weeks to go, Globes obtained oral assessments and audit reports confirming that the line will not be safe to use until at least August. Though the State Comptroller warned that completing the construction in a hurry may endanger lives, safety rules continue to be ignored, and "essential coordination checks between the various systems have not yet been carried out," the report claimed. In addition, work is still being done on both the track and the communications systems in the various tunnels.
One electrical engineer said there is "no reasonable chance" that the line can be safe and fully functional by March 30, since system tests, especially on the command and control system and the electrical system, must be carried out "for several months."
Meanwhile, Globes found that trains traveling in the tunnel do not yet have working communications systems, something which violates safety regulations even when it is done as a "test run."
Responding to the Globes report, Israel Railways said, "The plan for the transition to electrical propulsion and laying the high-speed railway line to Jerusalem was approved by the planning authorities, and is being carried out carefully, one step at a time, as necessary with close cooperation between all the relevant agencies and complete dedication by all parties. Great efforts are being made to finish the work and open the line as planned, provided that the safety aspects are satisfactory and ensure the passengers' safety."