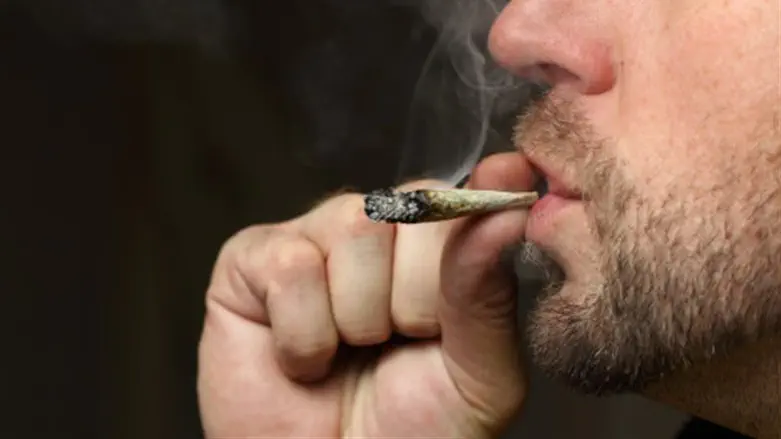 Smoking pot marijuana drugs
Thinkstock
The Ministerial Committee for Legislation approved a bill proposed by Public Security Minister Gilad Erdan (Likud) that would revamp Israel's policy towards marijuana use.
According to the bill, first-time users who confess will be fined 1,000 shekels ($282), a drastic departure from existing guidelines which often led to prison time. The fine will be doubled on the second offence, with the third time forcing a probation period on the user.
Marijuana users would only be arrested only on the fourth time they are caught possessing or using cannabis in public.
The plan, based on recommendations from a committee set up to study the issue last year, applies only to instances of personal use. Producing, selling and buying cannabis products would remain illegal.
The approval of the law was praised by MK Tamar Zandberg (Meretz), who heads the Knesset Committee on Drug and Alcohol abuse and a known supporter of cannabis legalization. "When we started our struggle, people disrespected us, but the Ministerial Committee's decision today is proof that a real, persistent struggle succeeds in the end," said Zandberg.
"This bill is far from being perfect, but it is a foot in the door on the way to full legalization."