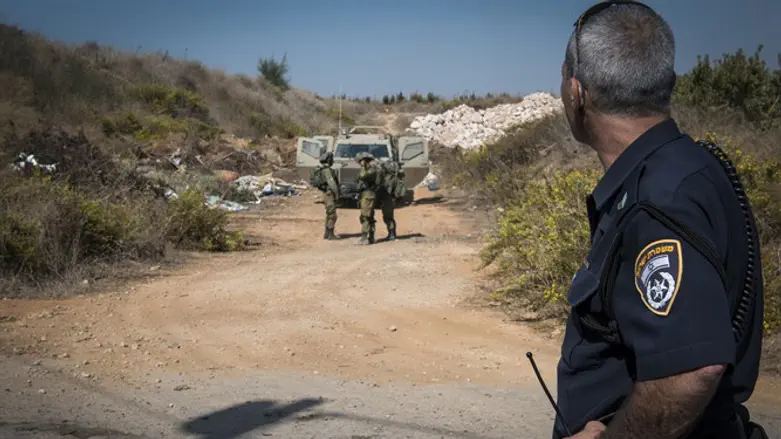 IDF and police near Lebanese border
Flash 90
On Sunday, an IDF force captured a mentally handicapped Lebanese civilian who crossed the security fence from Lebanon into Israeli territory.
The suspect was closely monitored by the army and caught near the crossing point where he was transferred to security forces for questioning.
During his interrogation he said that he had been sent on a mission by two Hezbollah terrorists, brothers Mahdi and Ali Shachur, who threatened him with forced hospitalization if he did not infiltrate Israeli territory to test the difficulty in entering and leaving the country and IDF security arrangements.
He told his interrogators that he had been brought to the exit point on a motorcycle, and he was tasked with checking the electrical fence at the border.
The defense establishment says that "Hezbollah in this operation, as in other operations, continues to cynically exploit the Lebanese population and thus violates Security Council resolutions."