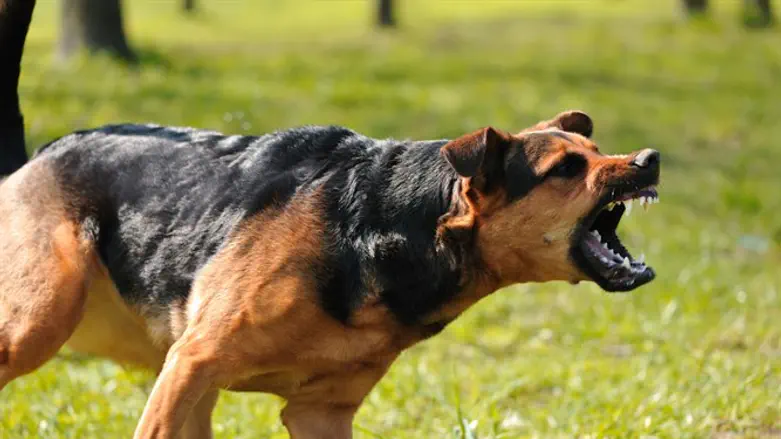 Archive photo
iStock
A seven-year-old girl in southern Israel was hospitalized Monday, after being attacked by a pack of dogs.
The incident occurred Monday afternoon in the town of Ofakim in the western Negev, when a pack of roughly ten dogs surrounded a seven-year-old girl on Klil Hahoresh Street and began biting her.
A passerby observed the dogs mauling the girl, and contacted local police.
Police and animal control officials arrived on the scene shortly thereafter and managed to drive the pack of dogs away from the girl, who had been knocked to the ground as the attacking dogs continued to bite her head and limbs.
MDA emergency first responders were dispatched to the scene and treated the girl before evacuating her to Soroka Medical Center in Beer Sheva.
The girl is listed in moderate condition.
"She lost a lot of blood and was suffering from bite-wounds all across her body, including her head," MDA paramedic Yehiel Turjeman said. "She was in a total state of shock. Her condition had worsened somewhat [during the evacuation]."
Authorities reported that they are searching for the dogs involved in the mauling.