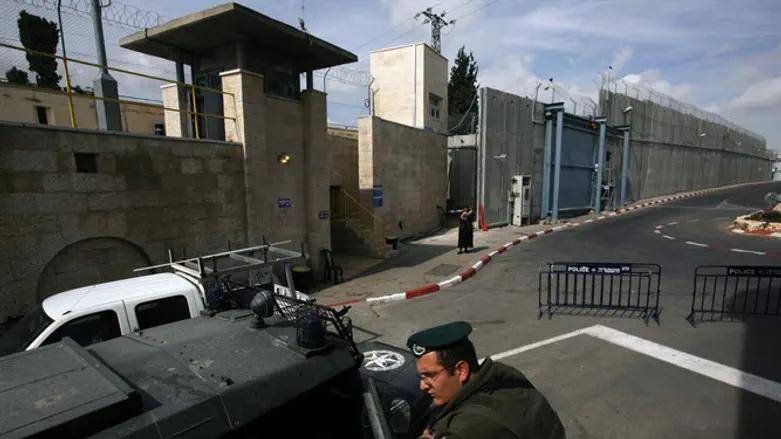 Border Police guard Rachel's Tomb
Reuters
Israeli Police arrested a Palestinian Authority policeman suspected of throwing stones at security forces near Rachel's Tomb.
A week ago, in an operation accompanied by soldiers from a special Border Police unit, the 36-year-old policeman from Bethlehem who served in the local police was arrested.
The PA officer in question is suspected of participating in several violent disturbances and has been seen hurling rocks at security forces.
After a lengthy investigation, a prosecutor's affidavit was filed against him in a military court, and an indictment will be filed in coming days.
Police say they will continue to work intensively to locate rock and firebomb throwers at Rachel's Tomb, where hundreds of worshipers arrive every day.