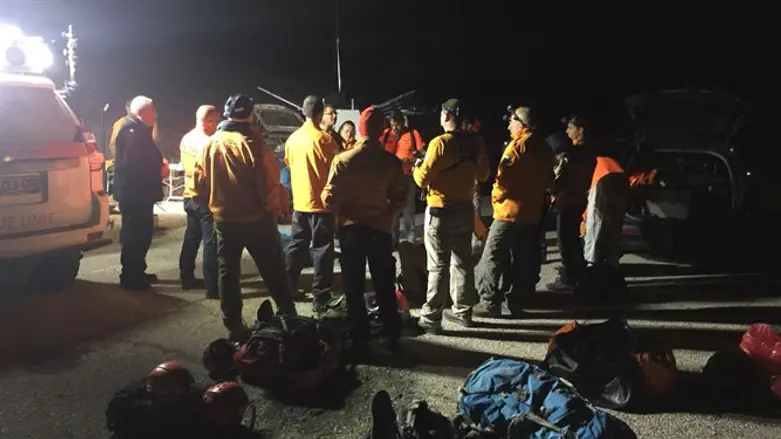 Search efforts in Nahal Darga
Megilot rescue unit
A father and three children, residents of the largely haredi town of Beitar Illit south of Jerusalem, were rescued Tuesday evening from Nahal Darga (Darga Stream) in the northern Judean Desert.
The family had entered Nahal Darga during the daytime hours but concerns arose when they had not yet left the area after it became dark. A team of about 25 volunteers from the Megilot rescue unit entered the stream and located the family, with the help of a police helicopter that carried out aerial searches.
Nahal Darga was just recently opened to hikers after flooding in the area.
The police said that "the hikers were found healthy by the forces in the field and at this time the forces are assisting them in getting out of the stream safely."