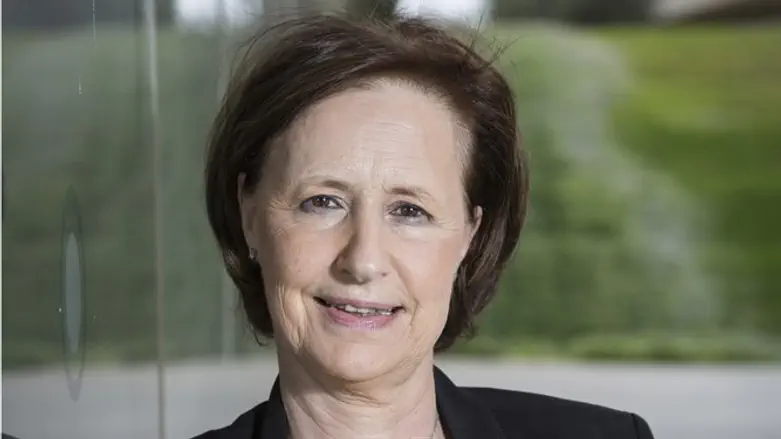 Professor Yaffa Zilbershats
Hadas Porush, Flash 90
Israel's Council for Higher Education (CHE) published Thursday morning statistics showing that the number of haredi students in institutions of higher learning doubled in recent years, Globes reported.
According to the report, the number of haredi students studying computer sciences and software engineering stands at 1,100, representing a rise of 125% in comparison to four years go.
According to the CHE, the number of haredi students rose 60% since 2013, reaching a total of 12.3 thousand in 2017.
Eighty-five percent of haredi students study in single-gender classrooms or in Open University, where attendance is not mandatory.
"Our program gives haredi students special preparatory courses and encourages them to learn an occupation which is in popular demand. This population begins higher education out of a desire to find work. They are very ambitious and want very much to learn computer sciences and other hi-tech occupations," CHE's Planning and Budgeting Committee Chairwoman Professor Yaffa Zilbershats told Globes.