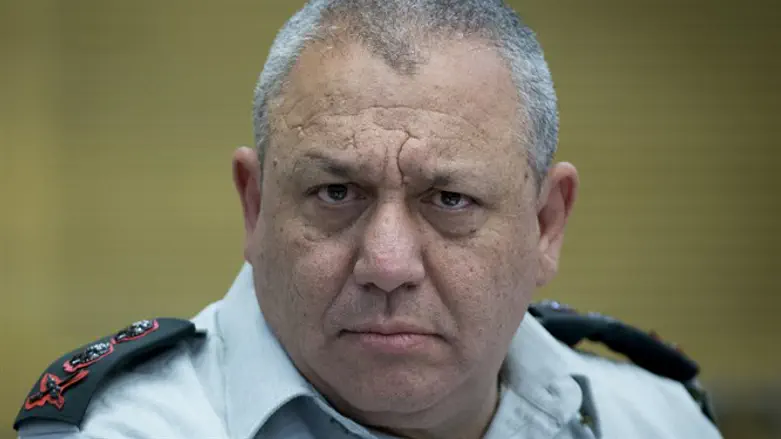 Eizenkot
Flash 90
IDF Chief of Staff Gadi Eizenkot spoke today at the Har Vagai School near Kibbutz Dafna at a ceremony marking 21 years since the tragic "helicopters disaster" in which 73 IDF soldiers were killed. The tragedy occurred when two IAF helicopters collided in northern Israel while transporting soldiers into southern Lebanon.
"The 73 warriors served together and took off together for a joint mission, and were killed together," Eizenkot said. "They were a mosaic of our homeland, children of the city and the village and the kibbutz, secular and religious, Bedouin, Druze, and Jewish. All of them together, all lovers of the country who acted with a sense of responsibility and shared commitment to ensure the security of the State of Israel."
The Chief of Staff spoke of threats to Israel on its northern border and said that "many challenges lurk, concealed by the silence. The Hezbollah terrorist organization violates UN Security Council resolutions, maintains a military presence in the region, maintains weapons systems, and strengthens its military capabilities."
"In the face of these threats, the IDF works day and night to ensure readiness and deterrence. We will do whatever it takes to keep the northern border of Israel safe and quiet. Our challenge is to continue to maintain readiness, and to deepen knowledge about the enemy," Eizenkot noted.
"I am convinced of our military superiority, the quality of the commanders and the fighters and their ability to achieve victory in time of war and to exact a painful outcome on the enemy," the Chief of Staff concluded at the ceremony.