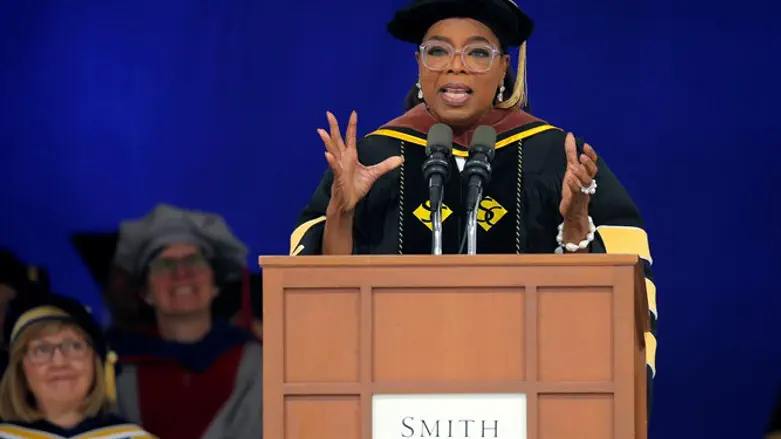 Oprah Winfrey
REUTERS/Brian Snyder
Television legend Oprah Winfrey quashed mounting speculation that she would challenge President Donald Trump in the 2020 presidential election.
"I've always felt very secure and confident with myself in knowing what I could do and what I could not," Winfrey told InStyle. "And so it's not something that interests me. I don't have the DNA for it."
The talk show mogul also decried President Trump's penchant for mocking his opponents on Twitter. "I try not to lean into the hysteria. I've heard a lot of Twitter chatter where people have said, 'Where are you? You should be speaking up on these things!' But it makes no sense to speak when you cannot be heard," said Winfrey. "One hundred and forty characters—that is not how you want to make your mark in the world."
Speculation has been rampant that Winfrey might challenge Trump in 2020, particularly since her speech on the #MeToo movement at the Golden Globes awards earlier this month. "So I want all the girls watching here, now, to know that a new day is on the horizon!" said Winfrey as she collected the Cecil B DeMille award, stoking speculation that she would throw her hat in the ring in the 2020 race.
Her friend, CBS "This Morning" co-anchor Gayle King, also added to the swirling rumors by saying that Winfrey was "intrigued by the idea" of a presidential bid.
One person who didn't seem concerned was President Trump.
"Yeah, I'll beat Oprah," he said matter-of-factly at a press conference. "Oprah will be a lot of fun," Trump added, noting that he knows Winfrey "very well".
"I did one of her last shows. She had Donald Trump -- this is before politics -- her last week and she had Donald Trump and my family, it was very nice," the president said.
He then added, however, "I like Oprah, I don't think she's going to run. I don't think she's going to run."