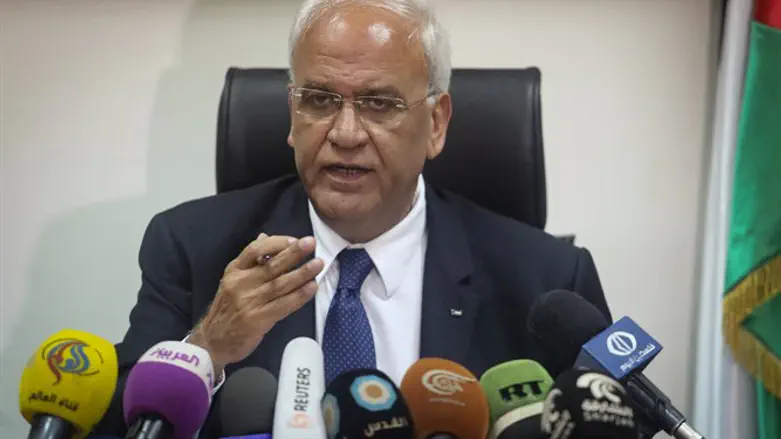 Saeb Erekat
Flash 90
Saeb Erekat, secretary of the PLO's executive committee, on Monday strongly criticized U.S. Vice President Mike Pence's speech at the Knesset in which he said the United States embassy in Israel would move to Jerusalem by the end of 2019.
Erekat called the speech a "crusade" that constitutes a "gift to the extremists" and proves that the American government is part of the problem and not part of the solution.
He said that Pence's message to Israel is clear and that he encourages it to break the law and violate the decisions of international institutions while the U.S. promises to reward it.
During his address, Pence hailed the U.S.-Israel alliance, and pointed to the cultural ties between the United States and the Jewish state.
"In the story of Jews, we have always seen the story of America. Our founders turned to the Hebrew Bible for direction," Pence said. "Tomorrow, when I stand at Yad Vashem, we will marvel at the faith and resilience of your people, who rose up from the ashes to resurrect yourselves and rebuild the Jewish state."
"Seventy years ago, the U.S. was the first to recognize Israel, but since then, one administration after another refused to recognize its capital. Last month, President Donald Trump righted an historical wrong when he declared Jerusalem as Israel's capital," he added.
"Israel's bond to Jerusalem stretches back 3,000 years. Jerusalem is Israel's capital, and as such, Trump as ordered the state department to immediately move the embassy from Tel Aviv to Jerusalem. The embassy will open before the end of next year," said Pence.