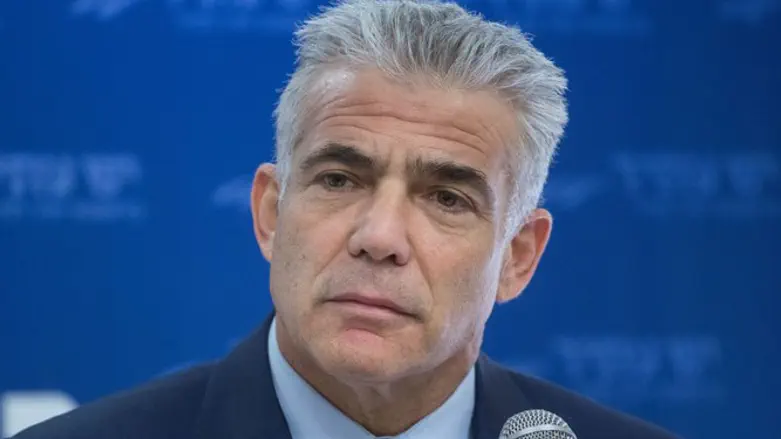 Yesh Atid Chair Yair Lapid
Flash 90
At the start of Yesh Atid faction meeting today, Monday, faction Chairman Yair Lapid congratulated US Vice President Mike Pence, on his arrival in Israel.

"We congratulate Vice President Mike Pence on his arrival in Israel and to the Knesset of Israel," said Lapid. "He must know that not only the government welcomes his friendship and is happy about his arrival in Israel, but also the Opposition."
"Vice President Pence is one of Israel's greatest friends in the world, a veteran fighter against BDS, and a person whose commitment to the peace and security of Israel deserves our thanks and appreciation."
"The fact that the Palestinian Authority and President Abbas are boycotting the vice president is puzzling and disappointing, and this is further evidence that they are evading, once again, the opportunity to advance the diplomatic process. They prefer, once again, to be victims rather than try a positive approach."
"I will stop here because it is not a day for disagreements, but a day on which to be happy. A great friend of Israel arrived to visit our home today, and we bless his arrival.
"This is also another opportunity to thank the United States and President Trump for the American recognition of Jerusalem as the eternal capital of Israel," he said.