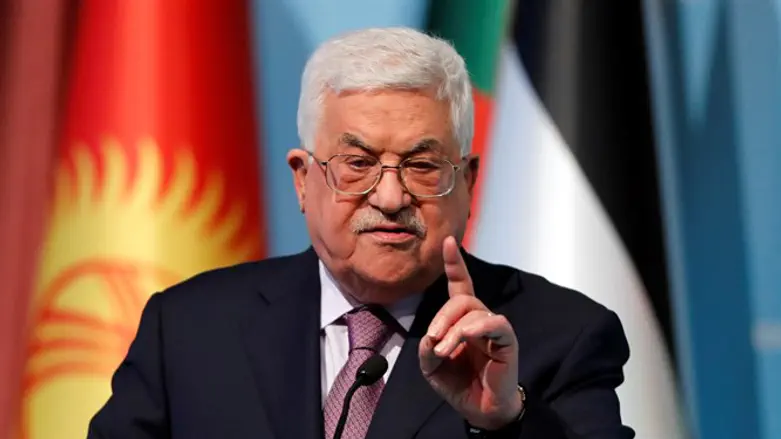 Mahmoud Abbas
Reuters
Middle East expert Dr. David Bukay of the University of Haifa on Thursday analyzed the speech by Palestinian Authority (PA) chairman Mahmoud Abbas earlier this week, in which he said that Israel "is a colonialist project that has no connection to Jews" and also cursed Trump following his threat to cut funding to the PA.
"Netanyahu said in India that following the speech the mask was ripped off Abu Mazen's face, but I have been warning about Abbas for 13 years and he did not take off any mask [with this speech]. He was always the most violent, even more than Arafat. He is a wolf in sheep's clothing," Bukay told Arutz Sheva.
For years, Bukay continued, Abbas has been able to deceive Israel into thinking he is the only one who can be a partner for negotiations.
"The army and the Civil Administration see him as a partner for negotiations and defend him. That's the tragic part. He is the most dangerous, even more than the Islamic State caliphate and more than Al-Qaeda, precisely because he is accepted by the West as a moderate, as a partner with whom one can do business, but the truth is that he wants nothing less than everything and therefore he is dangerous," he warned.
"Abu Mazen declares that he is against terror because he knows that terrorism will not win, but that what will defeat us is political isolation and that is his weapon. He works to isolate Israel and we help and protect him because we mistakenly believe he is the best alternative. Abu Mazen is the worst alternative. An anti-Semite who denies the Holocaust. Any alternative to Abu Mazen will be better," concluded Bukay.