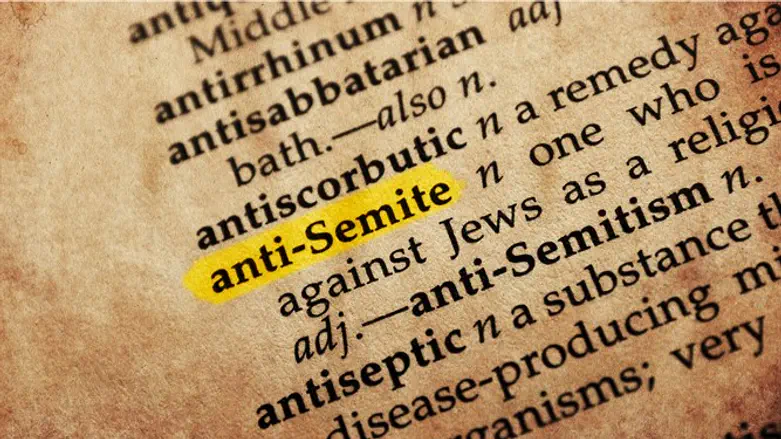 Definition of anti-Semitism
iStock
JTA - Racist and anti-Semitic fliers published by the Ku Klux Klan were delivered in a Virginia neighborhood.
The fliers were placed in plastic baggies and held down with a piece of candy on the doorsteps of homes in Leesburg, Virginia over the weekend.
One of the fliers reads "Join the United States Army and Fight for Israel." The caricature shows an American soldier standing in front of a balding, bulbous nosed man in plaid shorts holding an Israeli flag. It also accuses Jews of controlling the media and provides a list of "high ranking Jews who control the media."
Another flier reads "On Martin Luther King Day you are honoring a Communist alcoholic pervert." The flier is addressed to Loyal White Knights and provides a web address for a KKK website.
Police told local media that there is no indication any of the households who received the fliers were specifically targeted. It is believed the fliers were distributed over the weekend due to the upcoming Martin Luther King Day observance.
Last Halloween, Leesburg residents received bags filled with candy and messages warning of "white extinction." Those messages villainized African-Americans and Jews, and included the insignia for the Loyal White Knights of the Ku Klux Klan.