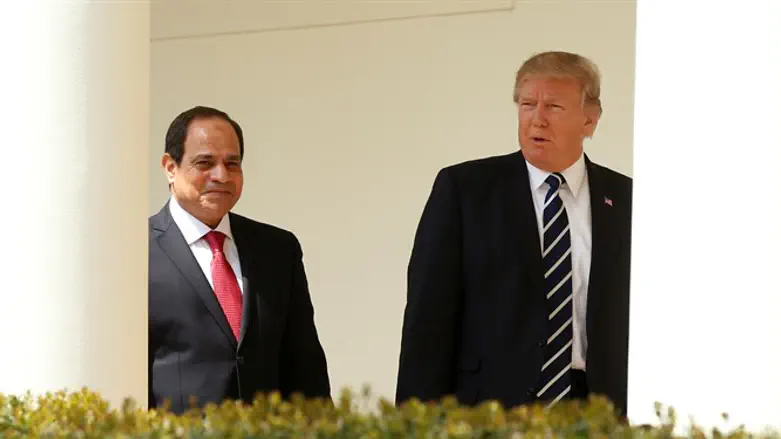 Sisi and Trump
Reuters
Egypt's chief prosecutor ordered an "urgent" investigation into a recent New York Times report about recordings purportedly of an intelligence officer instructing TV talk show hosts and a famous actress to downplay U.S. President Donald Trump's decision to recognize Jerusalem as Israel's capital, The Associated Press reported on Thursday.
The report, which was published last week, claimed Egyptian intelligence officer Captain Ashraf al-Kholi told media outlets to support Trump's recognition of Jerusalem.
The newspaper said it obtained audio recordings of four phone calls in which al-Kholi repeatedly asked, "How is Jerusalem different than Ramallah, really?"
The Times contacted both the Egyptian government and al-Kholi, but neither responded to requests for comment.
On Thursday, Egypt's chief prosecutor Nabil Sadeq's said the report "undermines Egypt's security, public peace and hurts the public's interest", reported The Associated Press.
Michael Slackman, The Times' international editor, said in an article published on Wednesday that the paper's "story was a deeply reported, consequential piece of journalism, and we stand fully behind it."
The government of Egyptian President Abdel-Fattah al-Sisi, a close Trump ally, has denounced his Jerusalem decision, though a senior Egyptian official told the Israel Hayom newspaper following the move that his country had no interest in confronting the United States over it.