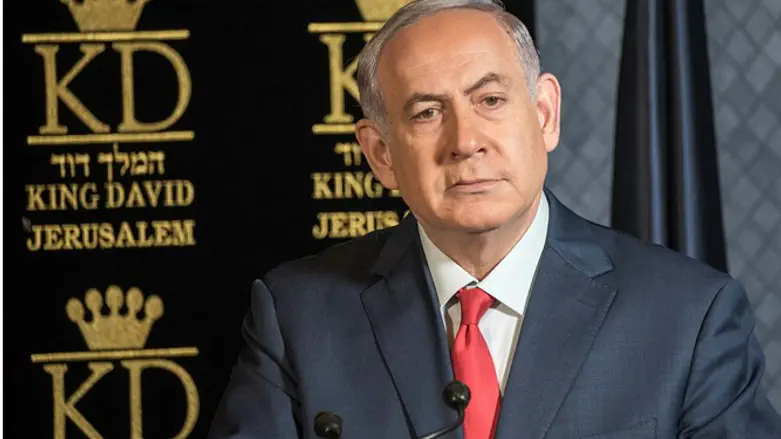 Netanyahu
Kobi Richter/TPS
Prime Minister Binyamin Netanyahu, who met Wednesday with foreign journalists in Jerusalem, promised that the security establishment would capture the terrorists who murdered Rabbi Raziel Shevach near Havat Gilad in Samaria.
"I spoke today with the head of the Shin Bet security service, and he informed me about the intensive investigation into the murderous attack yesterday. I have no doubt that it's only a matter of time, I hope not a lot of time, until we get to the murderers. We are committed to this, "Netanyahu said.
Rabbi Shevach was murdered in his car by terrorists last night in a shooting attack near the Samaria community.
His funeral took place this afternoon in Havat Gilad, and was attended by hundreds of people.
Rabbi Shevach, 35, left behind his wife Yael and six orphans: Renana, 10; Naomi, 8; Miriam, 6; Malka, 5; Ovadia, 3; and Benayahu, 10 months.
ראש מועצת שומרון בהלווית הרב שבח הי''ד