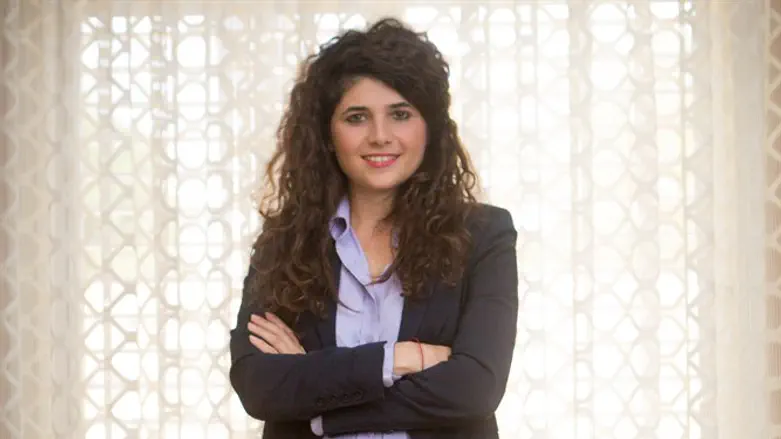 Sharren Haskel
Flash 90
After MK Sharren Haskel (Likud) announced that she refuses to vote for the Supermarket Law, Coalition Chairman MK David Amsalem asked the Likud party's legal adviser to expel her from the Likud. Amsalem claimed that Haskel's decision to oppose the law jeopardizes the stability of the coalition and the government.
The law would grant the Interior Minister the powers to block bylaws passed by municipal authorities that allow grocery stores and mini markets to open on Shabbat.
Israel's historic "status quo" agreement with the religious parties and Rabbinate forbids opening businesses on Shabbat. The kibbutzim, which consider themselves an independent authority, began opening shopping centers on Shabbat, leading to an unfair situation which affected retailers all over the country and eventually, led to their opening on Shabbat with the help of local bylaws.
"Haskel's behavior aids parties competing with the Likud," read the appeal. If the appeal is accepted, Haskel will be barred from running for the Knesset as part of the Likud, likely bringing her political career to an end. Haskel has sworn to oppose the bill, which she claims hurts the separation of powers between the Knesset and the local municipalities.
The Knesset is slated to vote on the Supermarket Law this week and it is not clear if the coalition will be able to muster a majority.
The bill is opposed by the entire Yisrael Beytenu faction and large parts of Moshe Kahlon's Kulanu party. The scheduled vote was pushed off last week after the coalition leaders understood that they would not be able to muster the majority needed to approve the bill.