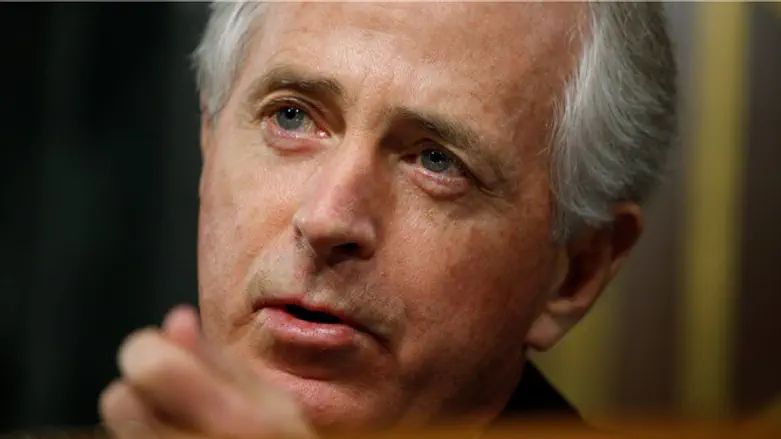 Bob Corker
Reuters
U.S. Senators working to tighten an international accord on Iran's nuclear program said Thursday no new bill was imminent, AFP reports.
Senators said they were continuing talks with the White House and their European partners, but that a widely expected mid-January deadline was not going to be met.
In October, President Donald Trump refused to certify that Iran was respecting its commitments on the 2015 nuclear agreement, but did not re-impose sanctions or abandon the deal itself.
Instead, he said it contained "many serious flaws" and left any decision about the deal up to Congress.
Since then, Congress has been locked in discussions on how to toughen the deal, under which Iran agreed to freeze its nuclear program in return for a lifting of punishing sanctions, noted AFP.
European countries have expressed their support for the Iran deal even as Trump has criticized it. Trump recently indicated he did not require cooperation from Europe on the deal, saying he does not object to France and Germany continuing trade with Iran.
The new text being thrashed out by Congress seeks to unilaterally recalibrate the threshold at which U.S. sanctions could be restored against Iran, something that has raised concerns with European co-sponsors of the accord.
"It's moving along. Our European allies have been brought along in a very good way both by us but also the White House, (which) has done a very good job," said Republican Bob Corker, head of the Senate Foreign Affairs Committee, according to AFP.
In the past, Corker has urged Trump's administration to work closely with European allies as it develops its new Iran policy.
"I'm going back over to the White House tomorrow" to meet with members of the National Security Council, Corker added Thursday.
Congress had initially been expected to have a new bill ready by mid-January, 90 days from the previous certification date. That was also when Trump would be due to sign an extension of the suspension of sanctions.
Corker said Thursday that while "we're making progress," that mid-January deadline was off the table, and that any agreement would take several more weeks to work out.
The new law is expected to stipulate that restrictions on Iran's nuclear program be made permanent, rather than ending in 2025 as stated under the current accord, failing which the United States would resume sanctions lifted under the Obama administration.
The aim is to find a solution that would satisfy Trump and prevent him simply walking out of the agreement, as he has threatened in the past.